Review: Raphael Saadiq – Jimmy Lee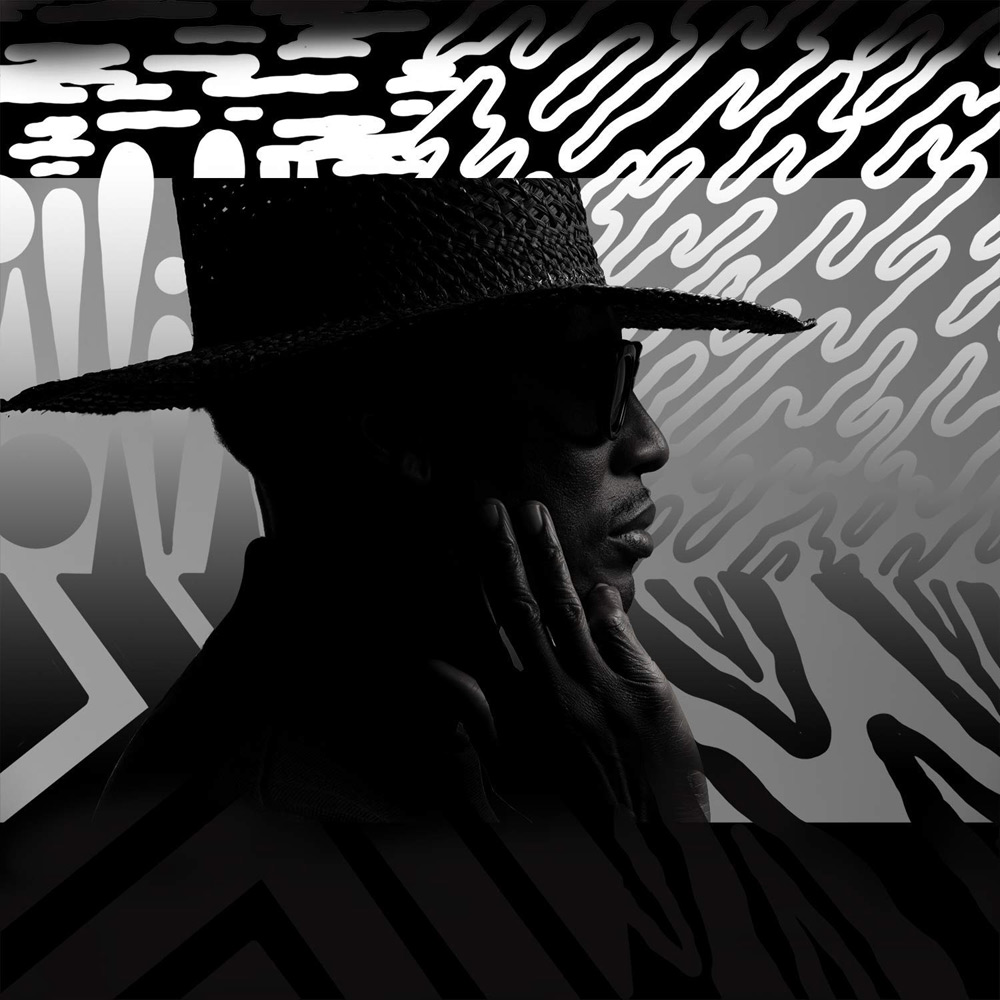 A veteran in R&B and beyond, Raphael Saadiq has spent decades being a musical storyteller. The artist from Oakland, California, started his career touring with Prince in the mid-80s and as a founding member of the group Tony! Toni! Tone! and has recently produced hits for musicians like Solange and D'Angelo. Although Raphael Saadiq has had a hand in producing hundreds of records, he rarely brings his own life's events to fruition on a track. "Jimmy Lee", his first album in eight years, finally brings his raw, personal history to the forefront. Named after his brother, who overdosed in the 90s after contracting HIV, the album holds your hand tightly through an exploration of love, faith, and addiction.
The album's first track, "Sinners Prayer", invites the listener in and asks a question that's often alluded to throughout the album's entire run: "Will a sinner's prayers be listened to?" Saadiq's butter-smooth vocals are laid under an earthy, plucky bassline, futuristic synthesizers, and a steady head-rocking drum beat. "So Ready" flips the album's somber start on its head and leads into a faster tempo. Saadiq sings about the destructive nature of addiction and how it ate at his romantic relationship. The juxtaposition of solemn lyrics and a dance-ready drum beat is endlessly intriguing, if not a dash confusing for the listener.
Throughout "Jimmy Lee", Saadiq's descriptive storytelling is one of the many things that shine. "Something Keeps Calling" and "Kings Fall" are both excellent examples of this. "Something Keeps Calling" demonstrates the deep, heart-wrenching lows of living life as an addict. Saadiq feels as though everyone has it out for him: his wife, his friends, and his priest. Through his depressive state, he aches out for the drugs that he used to turn to. Yet, he turns away, leading to withdrawal. In "Kings Fall", Saadiq is moving through a heavy state of withdrawal and calling out for help, "Even when I'm clean / I'm still a dope fiend / Everyone is always telling me something / I wake up, I feel things crawlin' / But nobody wants to see a strong man fallin'".
"I'm Feeling Love" is a signal of transformation into a life away from drugs and addiction, "I'm drowning in good love / The only space I need to grow". Themes of faith are sprinkled within "Jimmy Lee", especially in "Belongs To God", which inputs you into the slow groove of a local Baptist church's hymn. The album sharply transitions into "Glory To The Veins", where Saadiq talks to God about the reality of his late brother's addiction and the need to find Him once again. The song is ended by an eerie, clumsy piano melody that leads the listener into the last few songs of the album.
For much of "Jimmy Lee", Saadiq chooses to be introspective. In "Rikers Island" and its reprise, Saadiq points a mirror at the world. The artist discusses the horrors of mass incarceration throughout the nation, not only physically but mentally. On the final track, "Rearview", with a surprise contribution from a well-known rapper, Saadiq exclaims that the past is the past and cannot be changed while thanking God for giving him life in the first place. The album's last few words are a mantra repeated by Saadiq, "Your life is in your rearview".
With full-bodied jazz-band-driven instrumentals, and lyrics that paint vivid pictures, "Jimmy Lee" is a memorable listen that sticks well beyond the album's runtime. Each track plays an important part in retelling the overall themes of love, faith, and addiction that have been woven throughout Saadiq's personal life. Even though it has been eight years since Saadiq's last solo album, the beauty that is "Jimmy Lee" is certainly more than worth the wait.

Written by Nia Simone McLeod
Nia Simone is a writer, content creator, video editor, and pop culture enthusiast from Richmond, Virginia. When she's not tapping away at her laptop, she's either curating her next great Spotify playlist or stuffing her face at the local pho shop. To read about Nia's endless adventures through nostalgic music, video games, and fashion, visit loveniasimone.com or follow her on social media @loveniasimone

Author's rating for Jimmy Lee


Pop Magazine's official rating for Jimmy Lee


Rating key


MASTERPIECE a must-have


SUPERB for heavy rotation


EXCELLENT a great achievement


VERY GOOD a respectable result


GOOD worth checking out


FAIR an average outcome


WEAK not convincing stuff


BAD an underwhelming effort


VERY BAD quite a waste


FAIL a total failure