Review: Elle Varner – Ellevation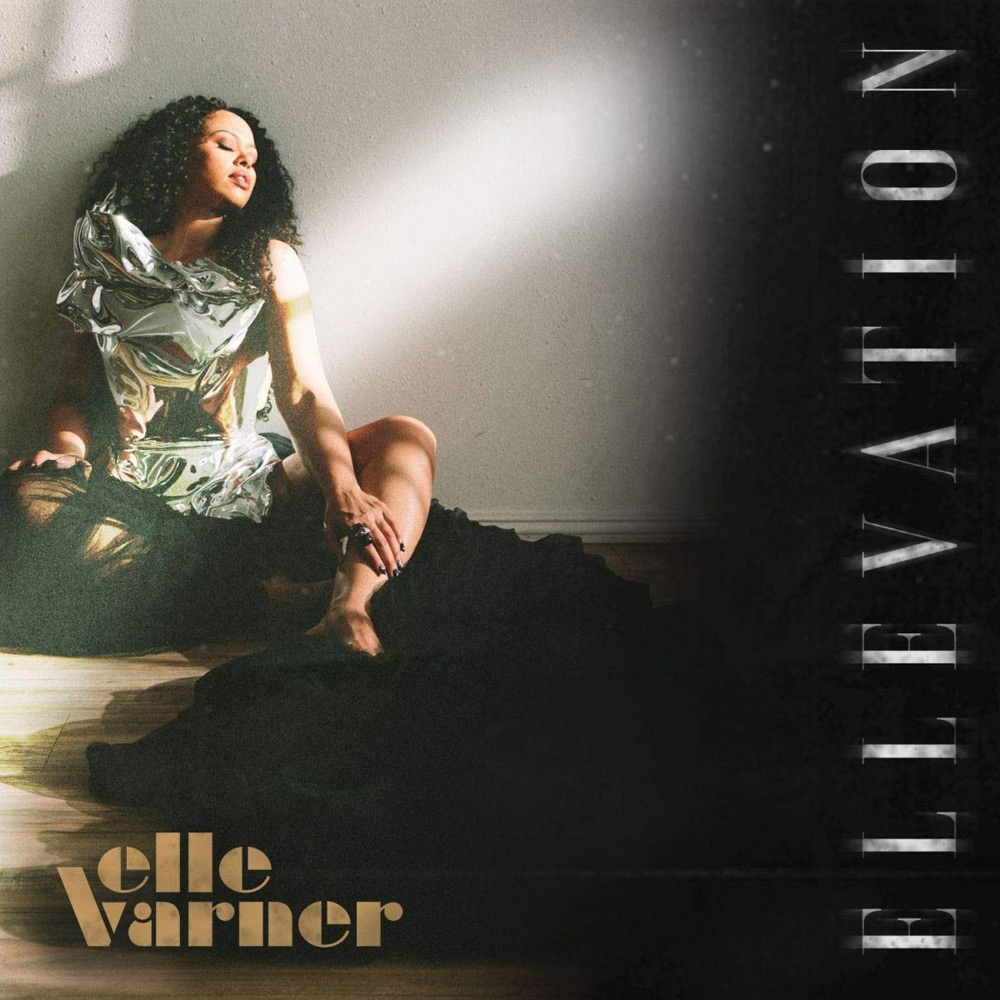 As a genre, R&B is loaded with tropes: the songs describe lost love, sensual longing, melodramatic tension, and affirmations of genuine love and connection. While there's no problem with any of these tropes, their prevalence has, to a certain degree, led to staleness in the genre. On Elle Varner's sophomore album, "Ellevation", released seven years after her debut album, titled "Perfectly Imperfect", Varner attempts to negotiate and riff off these tropes without falling into simple, patterned cliches. Although her vocal performances are genuinely interesting and her music is as confident and catchy as always, her occasionally uneven lyrics and thematic material harm an otherwise artistic and fun album.
"Ellevation" opens with the smooth and sensual, "Coffee On The Roof". Here, the listener is introduced to Varner's natural, unique, slightly nasally voice, which slides and hovers over a slow droning synth and hard-snapping drums. She sings, "You made me reckless in the morning / We drank coffee on your roof / And what a view, but can't see clearly 'cause I'm / Catching feelings, catching feelings / Throw me off a roof". Over the course of the track, Varner puzzles over how to perceive her growing feelings for her partner, before softly hinting that she can't help but want to include him in her future.
Elle Varner shows self-awareness on "Loving U Blind", which picks up where "Coffee On The Roof" left off. She softly sings, "Hope you're funny, hope you're strong / Hope you and all my friends get along / When a scary movie's on / Can I cling for dear life to your arm?" Varner doesn't answer these questions because it's not really about her beloved. It's about her dreaming of what he might be like. It's clever songwriting, in that the song's subject is less about love, so much as longing and desire. While Varner clearly longs for an ethereal, ideal relationship, she concludes, "So I'm takin' my time / Drivin' slow and I hope you don't mind / 'Stead of rushing and loving you blind".
Although Varner's carefulness and soberness are welcome on "Loving U Blind", at other times, her lyrics tend towards the indeterminate, which softens their punchiness. On "1 to 10", for instance, Varner sings, "On a scale of one to ten / How badly do you wanna break up? / If it's less than seven, come on over / And let's just, let's just, let's just make love". The lyrics fit over the rapid hi-hats and expansive bass, which contribute to a menacingly tender tone, however, they also betray a willingness to hang onto a doomed relationship, which doesn't seem to fit with Varner's other songs of affirmation and love.
Similarly, on "Number One Song", Varner sings, "I probably think about you all day long / Stuck in my head like a number-one song / Stuck in my dreams, it's a nightmare sometimes / I'll probably think of you the rest of my life". With the inclusion of "probably", Varner again hedges her emotional bets. She seems to want to commit to being forever heartbroken by her breakup but just can't quite commit to such a thought. The result, it seems, is a melodramatic and uncommitted lyric that doesn't quite square.
Still, "Ellevation" has more good moments than not. In particular, "Wishing Well" featuring Rapsody demonstrates an ability to write moving, intricate lyrics over varied production. A lonesome guitar picks out competing chords, as though the instrument is fighting against itself, which seems to capture Varner's own frustration and peace about breaking up. She sings, "And even though it hurt like hell / I cried tears in the wishing well / I still wish you well". Rapsody is similarly impressive in her lyrics, rapping, "Time heals all, ain't no plot for this / Tick, tick, toxic  / Exes resemble crosses / I carry those, it couldn't bury me". This song captures "Ellevation" at its best: loving, intricate, and musically interesting. While it doesn't abandon R&B tropes, it enlivens the genre, just as Elle Varner's lyrics, and album, ultimately enliven the listener, despite their occasional shortcomings.

Written by Josiah Nelson
Josiah holds a Bachelor of Arts degree in English. When he's not reading, writing, or biting his nails, he's working at his local library, where he shelves books and works up the courage to shush patrons. He currently lives on the Canadian prairies. To see more of his writing, check out twitter.com/josiahhnelson

Author's rating for Ellevation


Pop Magazine's official rating for Ellevation


Rating key


MASTERPIECE a must-have


SUPERB for heavy rotation


EXCELLENT a great achievement


VERY GOOD a respectable result


GOOD worth checking out


FAIR an average outcome


WEAK not convincing stuff


BAD an underwhelming effort


VERY BAD quite a waste


FAIL a total failure