Review: India Arie – Worthy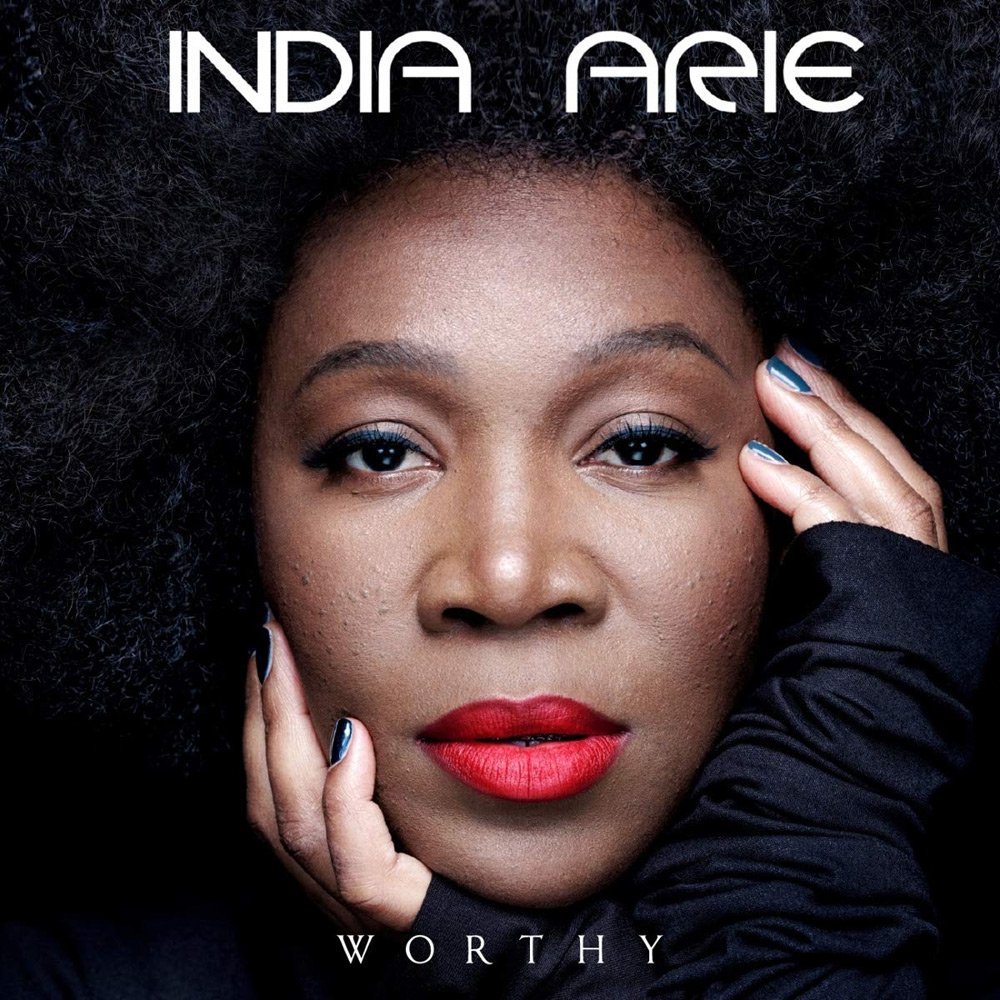 Deep down, India Arie wasn't sure that she'd ever create another full-length album following the release of her 2017 EP, "SongVersation: Medicine". Despite more than ten million albums sold and several successful world tours, she wondered if she'd be better off hanging up her mic and registering for classes at university. Despite her mission to spread love, healing, peace, and joy through the power of her words and music, the four-time Grammy-winning artist could not settle on what to do next in life. And despite her ongoing prayer that listeners always receive whatever they are meant to get from what her songs and lyrics offer, another studio LP felt unlikely. That is, until she sat across from Oprah during a Super Soul Sunday interview, who would ask the question that became the catalyst for India's newest studio album, "Worthy". How long had unworthiness been her calling card? Oprah's probing triggered an epiphany of how to re-engage her purpose as an artist whose love can change the world. Ever since that day, Arie has been living with this question and the spiritual power of that word, worthiness, while the answers manifest in this new collection of original, uplifting tunes.
The "Worthy" album is executive produced by Aaron Lindsey, with production by longtime collaborators Shannon Sanders and Branden Burch, as well as new collaborator Chuck Butler. The compositions are both, reminiscent of classic India Arie, and also cast her style as a singer-songwriter in a new light as a global difference maker. "My favorite definition of the word worthy is deserving of regard and respect," she says. "The songs on this album implicitly or explicitly carry the message and the energy of the word." If her audience takes nothing else from her efforts, she wants them to understand that there is nothing special we have to do or be. "We all are worthy once we arrive at that realization." At this point of self-awareness, she's feeling more empowered as a force in this industry and the world, and is ready again to take center stage with her mantras and meditations.
The title track and accompanying "Worthy" interludes weave overarching themes of optimism, accountability, and radical love throughout the album. Her current hit single, "That Magic", gives island vibes and features a music video with award-winning actor Lyriq Bent. "What If" is a lightworker's anthem evoking a certain call-to-action energy and crossover appeal. Listen with your ears and your heart as she pays homage to Martin, Malcolm, Rosa, Marley, DuBois, Mandela, and countless other Black luminaries while asking where we would be now if not for their trailblazing, history-shaping consciousness and action.
"Steady Love" is a sweet and soulful, bluesy bop dedicated to her love flame, while "Rollercoaster" is an ambitious mashup of elements that include India near-rapping lyrics over carnival rhythms and hip-hop break beats. "In Good Trouble" is an intimate and personal ode that follows up where "Brown Skin" left off on her debut album, built on sweet guitar riffs, bass, snaps, and whispering harmonies. Other notable songs on the album include "Hour Of Love", "We Are", and "Sacred Space", each with overlapping purpose and intuitive, multi-layered effort as statement pieces. With this album, India Arie resumes ownership of her lane as a resilient singer and songwriter with signature themes of personal and spiritual growth, and self-knowledge, and it is certainly worthy of a good listen.

Written by Mai Perkins
A Cali girl in a Bed-Stuy world with global bon vivant flair, Mai has several blogs under her belt, including MaiOnTheMove.com and Uberlicious.nyc. Completing an MFA in Creative Writing from Sarah Lawrence College, and an MA in International Affairs from The New School, she reps her beloved alma mater Howard University with great pride and swag. Her first manuscript, "The Walking Nerve-Ending", is now available through IG: @flymai16

Author's rating for Worthy


Pop Magazine's official rating for Worthy


Rating key


MASTERPIECE a must-have


SUPERB for heavy rotation


EXCELLENT a great achievement


VERY GOOD a respectable result


GOOD worth checking out


FAIR an average outcome


WEAK not convincing stuff


BAD an underwhelming effort


VERY BAD quite a waste


FAIL a total failure