Review: Nicki Minaj – Queen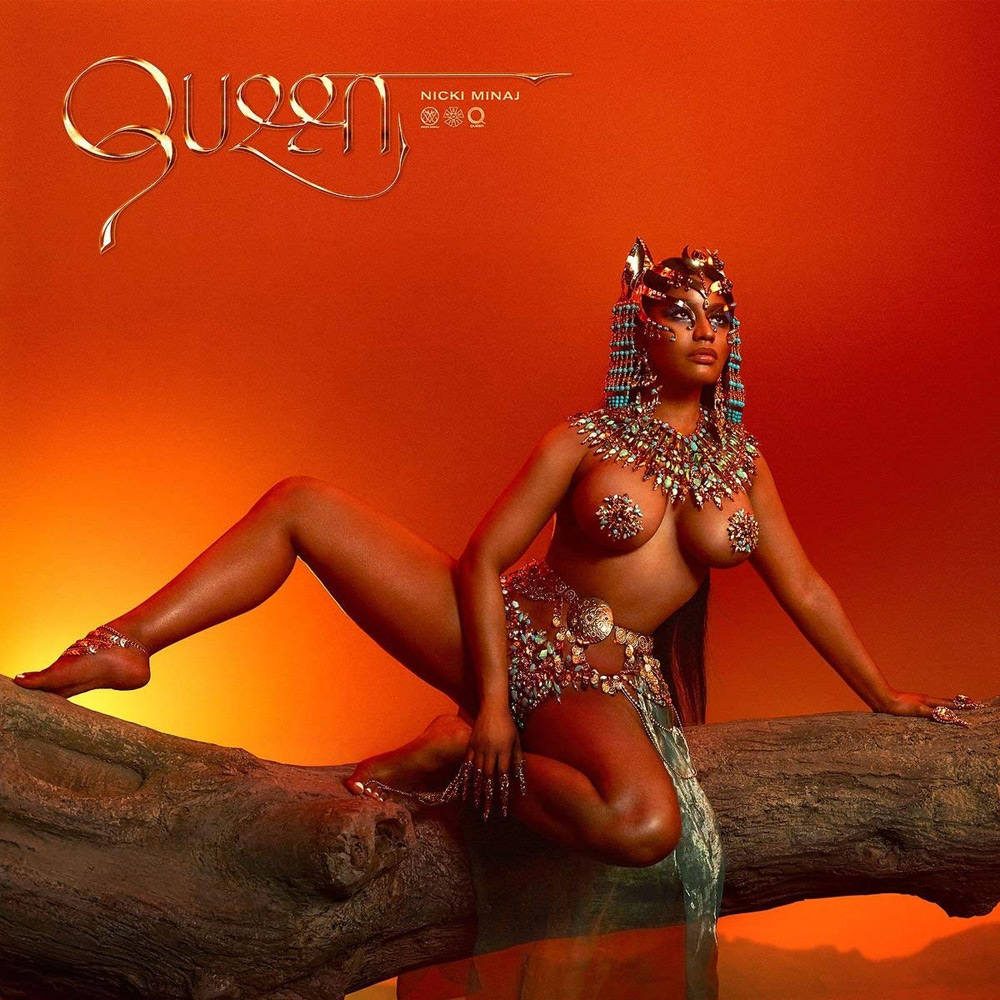 Who is the Queen of Rap? Since 2007, Nicki Minaj consistently works to prove herself in the rap game. The native of Trinidad and Tobago, who was raised in Queens, New York, introduced herself to the world with her mixtapes before she signed with Lil Wayne's record label and had the world dancing to "Pink Friday". As years passed, Nicki Minaj grew to be the face of women empowerment, sex appeal, and rap. Fans witnessed Minaj's ups and downs, from arguments with Lil' Kim to Remy Ma, breakups with her boyfriends, Safaree Samuels and Meek Mill, and the rise of Cardi B last year which left social media buzzing with questions such as: is this the decline of Nicki Minaj? Can she handle competition? However, Minaj made her moves in silence and emerged last week with an album that will certainly leave a lasting impression. The album is called "Queen". Nicki Minaj titles the album as a reminder to various rappers in the industry that they are treading on her self-claimed territory.
The first impression starts with the regality of her album cover. Taken by fashion photographers Mert and Marcus, Minaj sits on a tree in sensual attire, looking off into the distance with a prowl-like stare, and a demeanor of leadership. She draws her listeners into the world of Queendom. Starting off the album with the song "Ganja Burns", Minaj goes back to her roots with a Caribbean beat. The song opens with Minaj letting her rapper counterparts know that they have one chance to be good in the rap game before she straightens them out. "Ganja Burns" metaphorically describes the burning of toxic or weed, threatening the well-being of her life.
Sovereign is a word that rings throughout the album. Nicki Minaj uses each song on the album to illustrate and reiterate her reign as the queen of rap. The theme of the album focuses on empowerment, and Minaj uses this album to not only empower her listeners to be aware of their royalty but also to break out of her silence and speak out on topics that she's held back for so long. We're led on a journey of royalty with the song "Majesty" featuring Eminem and Labrinth. Towards the end of the song Nicki Minaj repeats that she is powerful and tells her haters that jealousy is a disease. Dominance is shown through her song "Barbie Dreams", which samples The Notorious B.I.G.'s "Just Playing (Dreams)". In the original song, Biggie Smalls talks about various R&B singers. Minaj made the song her own and playfully talks about various men in the rap industry.
The album is packed with 19 songs and guest appearances by Lil Wayne, Ariana Grande, The Weeknd, Future, and Foxy Brown. Each song holds a distinct meaning but she keeps the theme of royalty throughout. In past years, we've seen Minaj weave through the rap and pop genres, but this album is her return to strictly hip-hop. The album shows Nicki Minaj's versatility and her determination to remain a force to be reckoned with.

Written by Sarai Thompson
Sarai is a freelance journalist based in Syracuse, New York. She grew up in Atlanta, Georgia, listened to various genres such as Reggae, Gospel, Hip-Hop, and R&B. She's a communications graduate student, loves fashion and beauty and is the writer and creator of TheSaraiAshari.com, a website that celebrates the up and comings in the fashion and beauty world.

Author's rating for Queen


Pop Magazine's official rating for Queen


Rating key


MASTERPIECE a must-have


SUPERB for heavy rotation


EXCELLENT a great achievement


VERY GOOD a respectable result


GOOD worth checking out


FAIR an average outcome


WEAK not convincing stuff


BAD an underwhelming effort


VERY BAD quite a waste


FAIL a total failure