Review: Eminem – Revival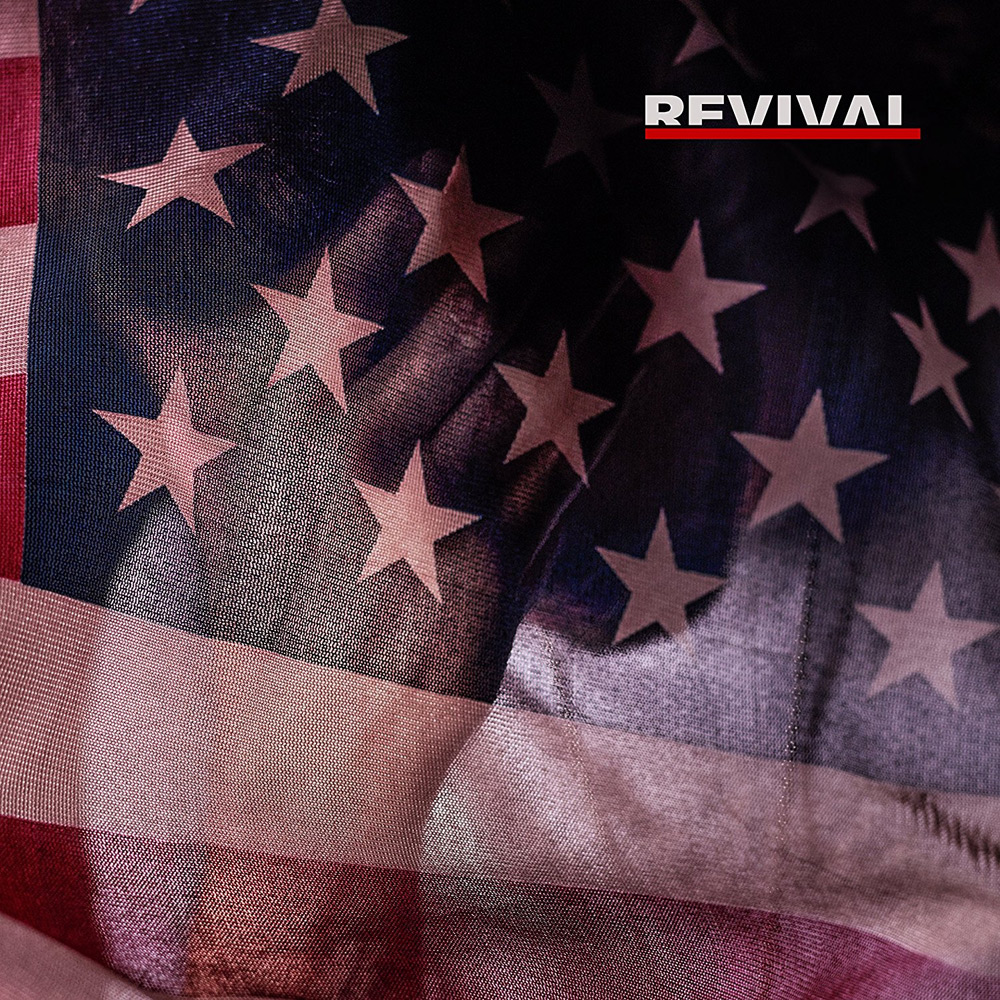 When Eminem's bar-for-bar freestyle obliteration of America's Dotard-in-Chief went viral in October, the expectation was that his next album would be epic. Trading in his Slim Shady persona for more anti-Trump "Woke" Shady lyrics, Marshall Mathers seems to have found a worthy theme in the release of his ninth LP, Revival. The politically charged album features 19 tracks that can be best described as raw and unrelenting in its acknowledgment of the racial turmoil and social justice divide experienced in communities throughout the states. I'll start by saying, I personally will never tire of white celebrities who speak out against white supremacy and white privilege. Those who make a conscious decision to be allies in the struggle despite the critics and loss of fan base, or in the wake of violence against Black folks are always welcomed and appreciated. But, as well-intentioned as Eminem is in his level of wokeness and using his platform in an admirable and necessary way, I wish Revival was a much better album than it's turned out to be.
There's a lot to be desired when listening to Revival, especially considering its 19 tracks, which come off as excessive in its mediocrity. Quite honestly, it was difficult to even listen to all 19 tracks, given Em's verbal diarrhea and the uninspired production by his team that included Rick Rubin and Alex Da Kid. The songs have been characterized as clunky and bland, with clumsy lyrics and elementary, eye-rolling puns. Flawed as it is, some songs on Revival are worthy of taking a good listen. Out of the gate, "Walk On Water" sets the tone with its vulnerability and openness about how far Eminem has come as a man and artist. Featuring Beyonce, the song is deep and thought-provoking in his delivery. The same can be said of the vitriolic lyrics of "Untouchable", where he raps from the persona of a Black man being terrorized by the police and his ability to truly paint the picture, but in a head-scratching moment on the song "Heat", he actually appears to be on board with Trump's predator "pussy-grabbing" sensibilities in what can only be considered as missing the point of the #metoo movement denouncing sexual assault.
Eminem's 45 years of life experiences shine through on songs like "Bad Husband" featuring X Ambassadors and "Castle", dedicated to his ex-wife Kim and now 21-year-old daughter Hailie. But several of the tunes just feel too much like the same song being repeated throughout the album. "Remind Me" samples the old Joan Jett & The Blackhearts hit "I Love Rock'n Roll" and brings back his Slim Shady immaturity, which seems ill-placed given the heavier songs on this particular album. By the time you finally get to the end of Revival you'll have many questions about how one of the illest MCs in the game, who is tackling the realest issues there are to address, could release such a disappointing album. It's likely his core audience will hate the album because it's so pro Black Lives Matter, and it's likely that hip-hop heads won't be too fond of it for missing the mark artistically.

Written by Mai Perkins
Originally from Los Angeles, Mai Perkins is living a genuine bona fide love affair with NYC and the music that keeps its spirit moving. While spending the majority of the last decade in Brooklyn, many of her adventures around the globe are documented on her blog: Mai On The Move! www.MaiOnTheMove.com

Author's rating for Revival


Pop Magazine's official rating for Revival


Rating key


MASTERPIECE a must-have


SUPERB for heavy rotation


EXCELLENT a great achievement


VERY GOOD a respectable result


GOOD worth checking out


FAIR an average outcome


WEAK not convincing stuff


BAD an underwhelming effort


VERY BAD quite a waste


FAIL a total failure