Review: Taylor Swift – Reputation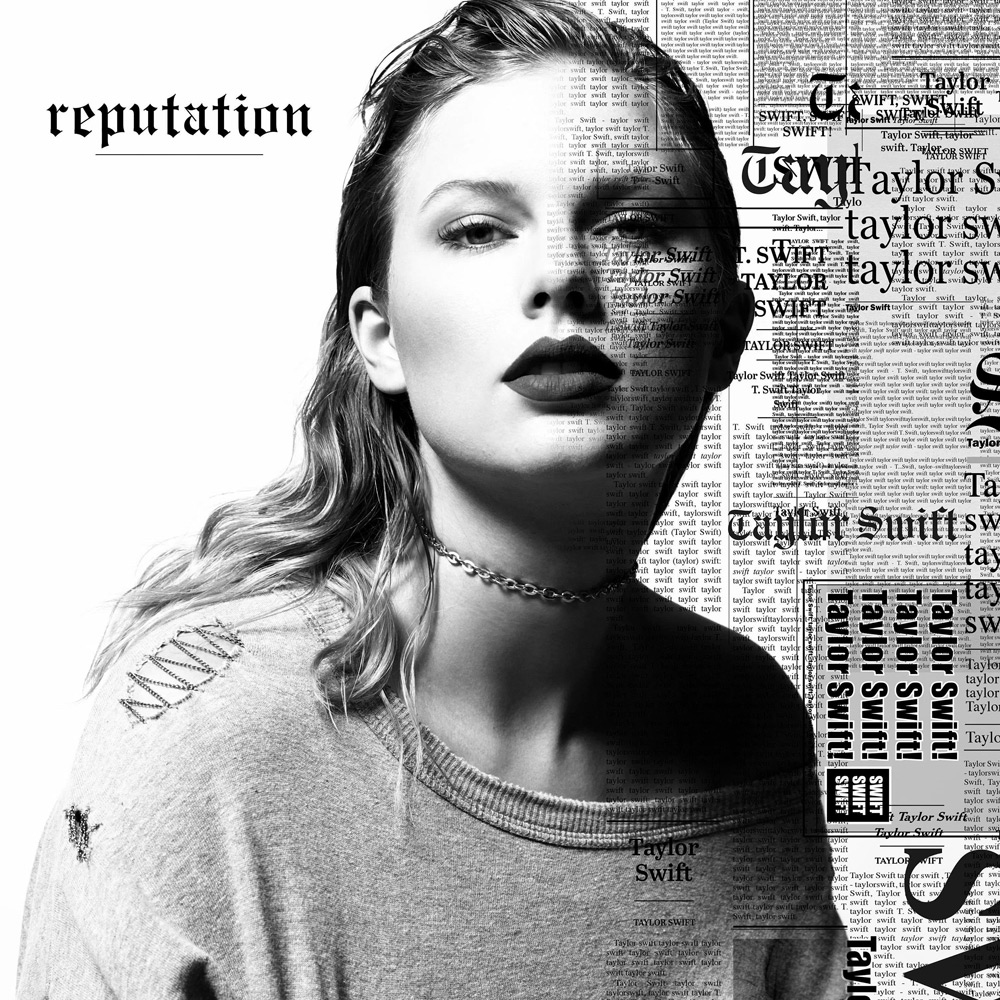 Hot on a mission for Beelzebub, Taylor Swift singes her wings and unleashes her fallen angel with new album, Reputation. The 15 tracks see the "Queen of Hearts" overthrown by the "Queen of Clubs". And she enjoys swinging the weapon. From euphorically announcing her own death to the anthemic, sweaty, and heavy club beat, this LP shatters bone. Swift lunges at those who know her, presume to know her, and all those who have crossed this femme fatale. There is no mercy offered on Reputation, and the singer happily burns down her dynasty with a suicidal snigger. Clearing her throat before the chaos, the artiste launches into opening cut "…Ready For It?" with an unapologetic lust, which dirties the virginal whites she once wore. Beneath a thumping electro wave, her new romantic vision is realized: "If he is a ghost, then I can be a phantom, holdin' him for ransom. I see how this is gonna go, touch me and you'll never be alone." Midway through the song, Swift plays on one of Hollywood's most scandalous relationships, that of titans Richard Burton and Elizabeth Taylor. They married and divorced twice, fuelled by jealousy, paranoia, and alcohol. Indeed, from its opening track Reputation is powered by gossip and sycophancy. Track two, "End Game", is the sole collaboration on the LP and features the unlikely pairing of British singer Ed Sheeran and American rapper Future. Taylor Swift worked with Sheeran on 2012's "Everything Has Changed", but this is her first gamble on the American. Twitter is in meltdown double-guessing the lyrics, and the possible celebs in the crosshairs: "Oh, I got some big enemies, big reputation. You and me would be a big conversation… I don't wanna be just another ex-love, you don't wanna see". Third song, "I Did Something Bad", continues the descent and is woven well by producers Max Martin and Shellback. The opening staccato explodes into a booming chorus and carries a deeper sting. She snarls at love this time: "If a man talks shit, then I owe him nothing. I don't regret it one bit, 'cos he had it comin'."
On this seismic record, Taylor Swift co-writes every track and takes pride in delivering a punch. She is capable of writing lyrics far superior to her peers. The gospel-fused standout track, "Don't Blame Me", is very heartfelt and comes as a reminder that even the toughest bleed: "My name is whatever you decide, and I'm just gonna call you mine". The following track, "Delicate", continues to explore Swift's vulnerability. The chilled harmonies are backed by a mellow instrumental and the song is seemingly penned for her current boyfriend, Joe Alwyn. Throughout this album, the lyrics are set to music which sees Swift's ties to her Nashville roots slashed. In their place comes grandiose, blaring, glimmering, sexy, and EDM-influenced pop. The lead single "Look What You Made Me Do" flirts with the sound of the 90s hit "I'm Too Sexy" and fires at several unnamed rivals. With the smart money being on Kanye West, Kim Kardashian West, and Katy Perry. The themes of revenge, death, and rebirth see Swift move in a new sonic direction, interplaying electropop with her darkest lyrics to date. Whether it was murder or suicide, she proudly announces her own demise: "I'm sorry, the old Taylor can't come to the phone right now. Why? Oh, 'cos she's dead." Interestingly, while she sadistically purrs, the chorus: "Oh, look what you made me do", is written using her favored trademark. The one-note monotone. These static lines, which stay at one pitch for a duration of time, are a Swift staple. All four singles from this album are borne of it. And this style of delivery can be traced back to her 2006 debut smash hit, "Our Song".
The following two cuts, "So It Goes…" and "Gorgeous", continue the storytelling and deal with issues of trust and temptation. The former attacks with: "You did a number on me. But, honestly, baby, who's counting." While the latter song – with voice sample courtesy of Ryan Reynold's daughter – delicately serenading unrequited love. Hinting at the stories of her cheating on Calvin Harris with Tom Hiddleston. The lyrics are the album's best: "You should think about the consequence of your magnetic field being a little too strong." Sticking with doomed relationships, Swift uses the image of criminals as a metaphor for love's destruction on "Getaway Car". However, in juxtaposition to many of her aggressive songs, the artiste reflects on pain and insecurity, too. For example, "This Is Why We Can't Have Nice Things", quietens the album and swipes at her own headiness, before "Call It What You Want" confirms her vulnerability. She is her most revealing here: "My castle crumbled overnight. I brought a knife to a gunfight… They took the crown but it's alright." She is also repeatedly shot during the track.
But don't be fooled. Reputation packs enough defensive artillery to take out a small nation. It is so far removed from Swift's previous five albums that she deserves credit for having the audacity to even attempt it. And whether the angst and bile are real, or merely a team effort, this evolving persona helps create a fuller artiste. She has "annoyingly-cute" covered. Where would you take it? The album is also helped along by excellent musicianship. Jack Antonoff's love of 80s-synth blends well with Max Martin's and Shellback's electro groove. At their best, these songs blaze with an energy reminiscent of Britney Spears' excellent 2007 mid-breakdown album, Blackout. At worst, they're fillers. Take "New Year's Day" as confirmation. But this is a far superior album to 2014's 1989. So, whatever the comments and hashtags, and regardless of the self-serving drama and disgust, one thing is certain: the "Queen of Hearts" is dead. Long live the #QueenOfClubs.

Written by Tecwyn Hill
Full-blooded journalist turned freelance editor flying in the face of Brexit by quitting the UK for Berlin. If it can be sung, hummed, whistled, played or streamed (disclaimer – legally!) then I'm in: like my stance on the EU. Let's crank up the volume and climb that wonderwall.

Author's rating for Reputation


Pop Magazine's official rating for Reputation


Rating key


MASTERPIECE a must-have


SUPERB for heavy rotation


EXCELLENT a great achievement


VERY GOOD a respectable result


GOOD worth checking out


FAIR an average outcome


WEAK not convincing stuff


BAD an underwhelming effort


VERY BAD quite a waste


FAIL a total failure