Review: Wyclef Jean – Carnival 3: The Fall And Rise Of A Refugee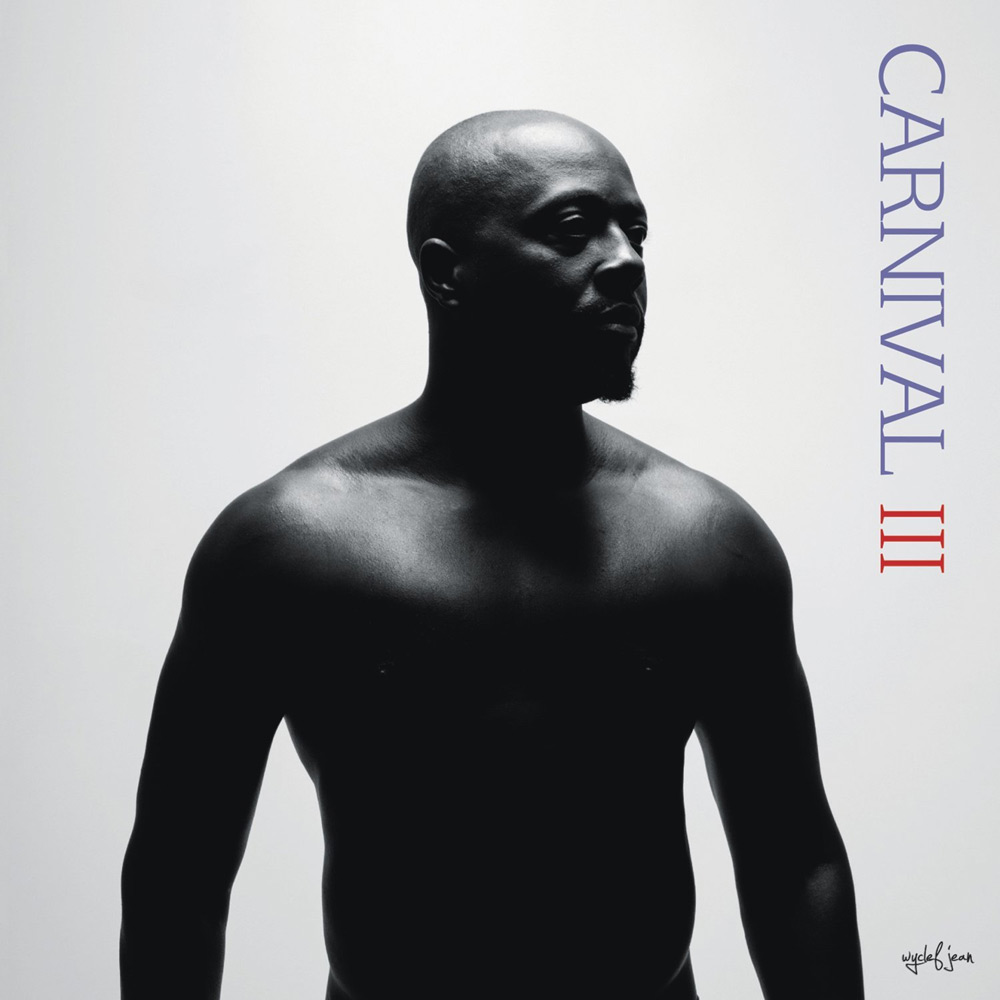 It's difficult not to compare all of Wyclef Jean's solo albums to his '97 debut The Carnival. I remember when it hit the streets midsummer following the Fugees' last studio album, but for me The Carnival really represents the end of the Fugees era, more than 1996's The Score. I actually consider The Carnival the final Fugees album given its soundscape and artistic vibe, not to mention cameos by the entire Refugee Camp including comrades L-Boogie and Pras, though technically it's Wyclef's first solo effort. Anyone who is well-versed in the Fugees and has followed Clef's career will agree that there's more production synergy between The Carnival and The Score than there is throughout the rest of his catalog. But, in the last twenty years, though he is asked frequently about a Fugees reunion, Wyclef Jean has carved out his own niche as a versatile songwriter and producer, award-winning musician and bankable artist repping his beloved Haiti, and is ever the champion for humanity. From the start, Clef has set himself apart as a bonafide music virtuoso. However, his heart for the immigrant struggle worldwide and his Haitian identity have always been apparent. When The Score was awarded the Grammy for Best Rap Album, Wyclef was a trailblazer in representing Haiti at such a ceremony, draping the Haitian flag around his shoulders and speaking in Haitian Creole during the Fugees' acceptance speech. His devotion to Haiti led to a tumultuous political career amid a scandal regarding the humanitarian organization he established there. But emerging from the rubble of other personal ups and downs that he revisits in his memoir Purpose: An Immigrant's Story, Clef is clear about his mission, which has remained the same since day one. That leads us to the release of Carnival 3: The Fall And Rise Of A Refugee, a third installment of the series and follow-up to 2007's Carnival Vol. 2: Memoirs Of An Immigrant. One thing is clear, in a time where immigrants face ongoing struggles for their dignity and human rights, Wyclef's mission to represent their plight is as timely today as it was twenty years ago, if not moreso.
2017 has seen two album releases from the preacher's son, with J'ouvert dropping at the beginning of the year. Before these two projects, Clef had not released any new albums for seven years. A lot of life has happened between then and now, but Carnival 3 is right on time. Wyclef's songwriting is ripe with empowerment and resilience. The album is a concise 12-track body of work with a handful of features and tributes to the likes of Fela Kuti as well as to the hallmarks of hip-hop. Out the gate, "Slums" rolls out the thematic tapestry of Wyclef's work. "Turn Me Good", inspired by Marvin Gaye's "Sexual Healing" and reminiscent of "My Love Is Your Love" (the hit Clef penned for Whitney Houston), metaphorically ponders the afterlife in the promised land of Zion. "Borrowed Time" has a socially-driven message written in collaboration with NASA's Juno Project, and incorporates the sounds of Jupiter, while the tribute "Fela Kuti" features the therapeutic horns and bass of the godfather of Afrobeat.
The songs "Warrior" and "Shotta Boys" carry that ill rude bwoy and roots and cultcha vibe. "Double Dutch", on the other hand, features soundbites from comedian and radio host D.L. Hughley addressing Wyclef's run-in with Los Angeles County Sheriff's Department, who attempted to arrest him in a case of mistaken identity. "What Happened To Love" samples the posthumous Michael Jackson and Justin Timberlake insta-hit "Love Never Felt So Good", while "Thank God For The Culture" is a gospel-tinged retrospective of hip-hop culture dedicated to its pioneers. In this song Wyclef acknowledges how the culture literally kept him alive and out of prison. Noticeably (but understandably) missing is a shout-out to Lauryn Hill, who usually tends to be counted among the illest MCs in hip-hop history. Carnival 3: The Fall And Rise Of A Refugee is a solid addition to the Carnival series, and it looks like we can look forward to Volume 4 in 2027. I hear the working title is The Return Of The Perfect Gentleman.

Written by Mai Perkins
Originally from Los Angeles, Mai Perkins is living a genuine bona fide love affair with NYC and the music that keeps its spirit moving. While spending the majority of the last decade in Brooklyn, many of her adventures around the globe are documented on her blog: Mai On The Move! www.MaiOnTheMove.com

Author's rating for Carnival 3: The Fall And Rise Of A Refugee


Pop Magazine's official rating for Carnival 3: The Fall And Rise Of A Refugee


Rating key


MASTERPIECE a must-have


SUPERB for heavy rotation


EXCELLENT a great achievement


VERY GOOD a respectable result


GOOD worth checking out


FAIR an average outcome


WEAK not convincing stuff


BAD an underwhelming effort


VERY BAD quite a waste


FAIL a total failure