Review: The Isley Brothers & Santana – Power Of Peace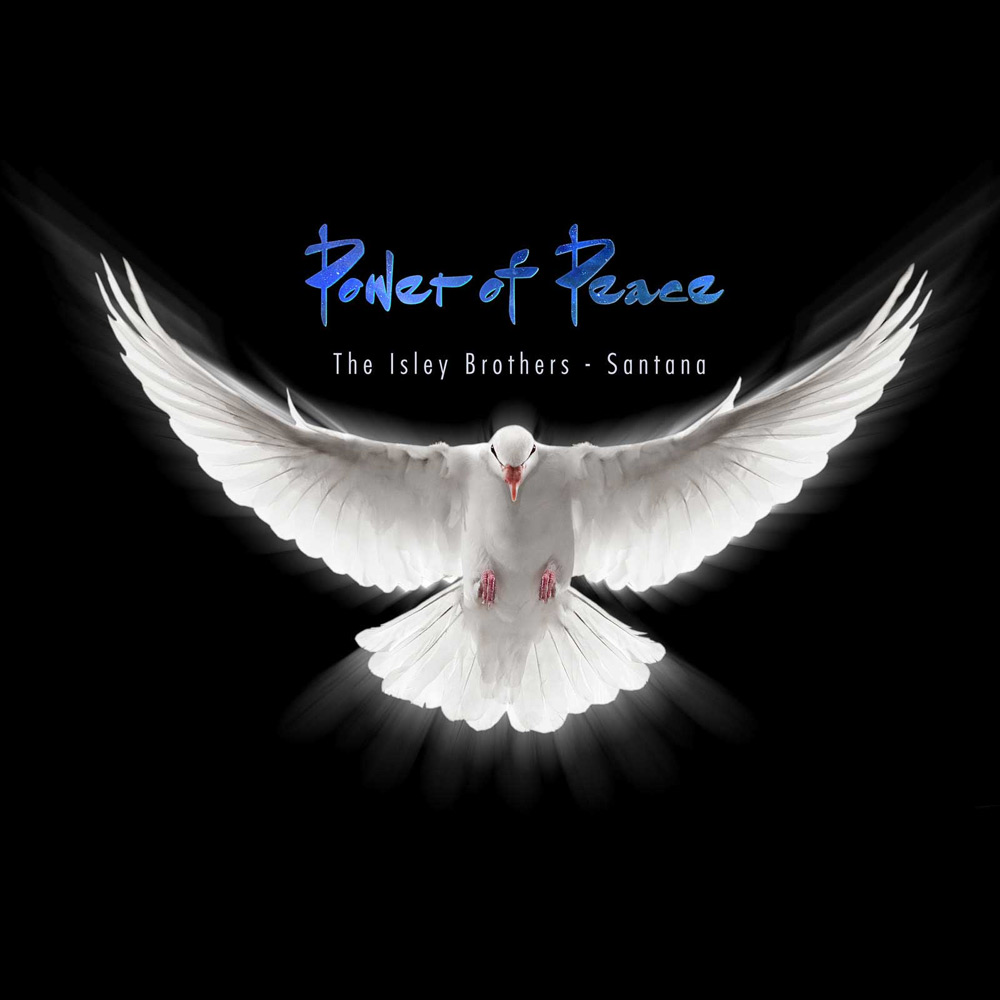 When it comes to collaborations, The Isley Brothers and Santana as one legendary creative unit is pretty awesome. We're talking over six decades of hit makers across the spectrum of American popular music between Ron and Ernie Isley, and Carlos Santana. But what is more noteworthy is how much members of each group have been huge fans of one another's work over the years. Dating back to Woodstock in 1969, Ernie, just learning guitar himself, was amazed at the way Santana handled his music on stage. But years earlier, Carlos, having recently arrived to San Francisco from Tijuana, Mexico, had become a fan of The Isley Brothers' first hit single "Shout". It wouldn't be until half a century later that the opportunity to actually meet up and record together would take place, largely by Santana's motivation to work with Ron Isley. Fully appreciating Isley's gift for phrasing lyrics so distinctively, Santana is on record as saying: "No one sculptures notes like Ronnie. Certain singers have this other gift of making a note become the Pacific Ocean or a galaxy. One note unites people." As a matter of fact, Ron Isley's rendition of "The Look Of Love" was the first song Carlos Santana and his wife, accomplished drummer and virtuoso Cindy Blackman Santana, danced to when they married in 2010. All of this adds to the understanding of how this project came to be. Santana wanted to work with The Isleys and The Isleys wanted to work with Santana.
The moment finally came while Santana was headlining as well as recording his latest album in Las Vegas, on which he asked Ron Isley to appear. A lifelong dream come true for both acts, Power Of Peace is certainly a family affair with the Santanas along with Ron, Ernie, and their wives on background vocals. "Are You Ready" is an apt title to the first song because the Isley-Santana train definitely takes you on a musical journey of original compositions and re-envisioned covers of popular tunes. Some of the surprising covers include a high-momentum rendition of Stevie Wonder's "Higher Ground", and soulful takes on Marvin Gaye's "Mercy Mercy Me (The Ecology)" and "What The World Needs Now Is Love Sweet Love" by Burt Bacharach and Hal David. It's special to hear both Carlos and Ernie add colorful guitar solos to these familiar classics. "God Bless The Child" beautifully re-works the Billie Holiday classic and dips into Rufus and Chaka Khan's "Sweet Thing" in subtle instances throughout the arrangement. "I Remember" is one of the original ballads of the album featuring Cindy Blackman Santana on lead vocals and Ron adding his signature Isley'esque vocals to the background. "Gypsy Woman" has a classic Santana clarity with a reggae vibe. Then there's "I Just Want To Make Love To You", which I consider a tribute to Jimi Hendrix (who played with the Isley Brothers early on and slept on their couch for two years in the sixties) without actually covering "Foxy Lady". "Let The Rain Fall On Me" is the one swinging straight ahead jazz ballad while "Let There Be Peace On Earth" is spiritual hymn in nature and blossoms into a jam session vibe. The vocalists harmonize "Let it begin with me" taking its cue from the Gandhi quote "Be the change you want to see in the world" and ends with "ohm" meditation. Power Of Peace emerges as a hodgepodge of musical influences as varied and widespread as Ron, Ernie, Carlos and Cindy are as individual musicians and the lifetime of experiences they've brought to this recording.

Written by Mai Perkins
Originally from Los Angeles, Mai Perkins is living a genuine bona fide love affair with NYC and the music that keeps its spirit moving. While spending the majority of the last decade in Brooklyn, many of her adventures around the globe are documented on her blog: Mai On The Move! www.MaiOnTheMove.com

Author's rating for Power Of Peace


Pop Magazine's official rating for Power Of Peace


Rating key


MASTERPIECE a must-have


SUPERB for heavy rotation


EXCELLENT a great achievement


VERY GOOD a respectable result


GOOD worth checking out


FAIR an average outcome


WEAK not convincing stuff


BAD an underwhelming effort


VERY BAD quite a waste


FAIL a total failure