Review: TLC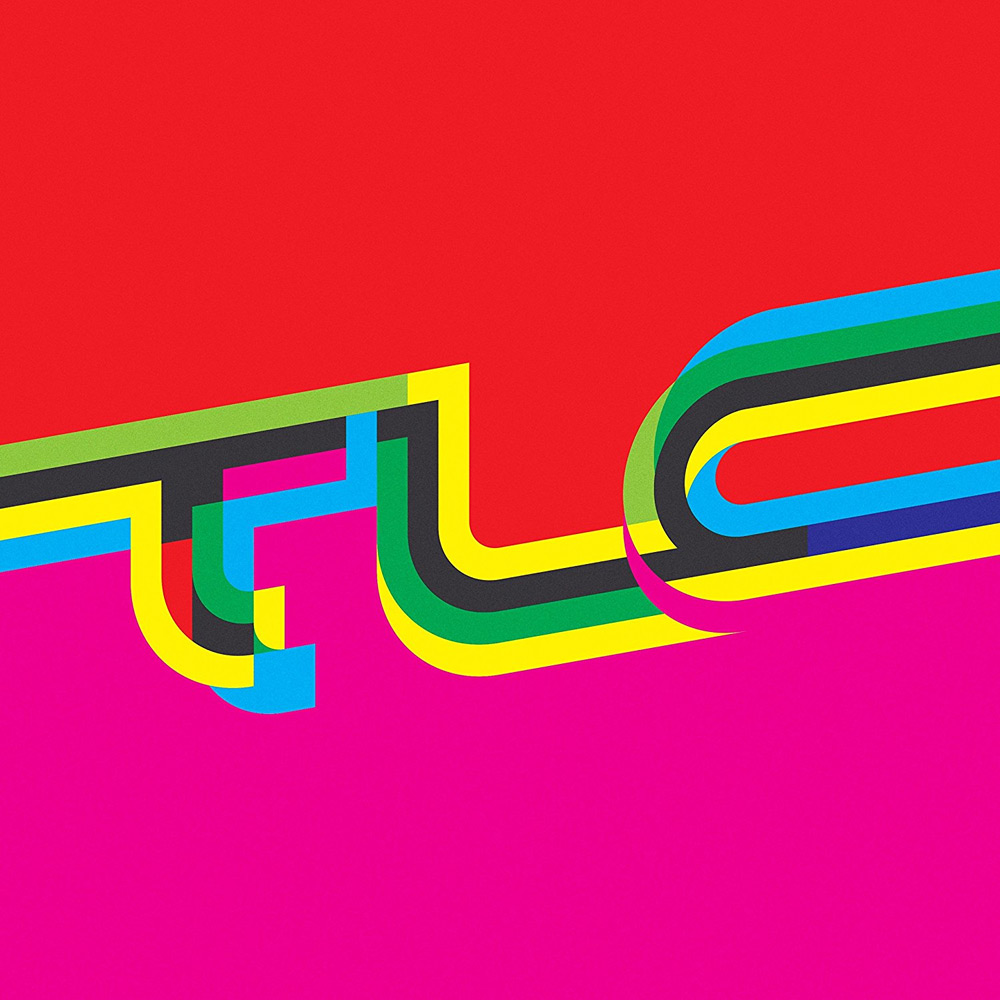 As a fan, I'm not sure I really needed a fifth and final TLC album. Thinking back over the legacy of their career, from their debut, Ooooooohhh… On The TLC Tip, to their pinnacle with "Waterfalls", T-Boz, Left Eye, and Chilli were already firmly etched in my mind as one of the illest girl groups to ever grace the mic. The panache mix of pop, R&B, and hip-hop that the CrazySexyCool diamond-certified trio cultivated, while emanating a never before seen flamboyant swag and charm, was sufficiently established in earlier albums. Then their world was rocked by the untimely demise of irreplaceable Lisa "Left Eye" Lopes. And other mishaps in the way of bankruptcy and feuds derailed the remaining duo for a while. Even still, top forty radio stations have kept TLC hits like "Baby-Baby-Baby", "Creep", and "No Scrubs" in heavy rotation during the lunch hour work mix or after work traffic mix. So, I can't say that I was exactly waiting on their new self-titled album to drop on June 30th. But I was pretty interested to listen to it. That is until Jay-Z dropped 4:44 at midnight on the same day. And before even listening to TLC, the album, I knew it was going to be a circumstance of unfortunate timing for the Kickstarter-funded indie release because Hov's album created an entire cultural wave of awareness and appreciation for the landscape of music that TLC's album just would not be able to compete with. I would argue that had their album come out on another date, many of the same folks listening to 4:44 would have checked for TLC. But, to put a positive spin on it, now that the TLC project is out, true fans will certainly find their way to the collection of songs in due time.
As for the album itself, I do want to give kudos to Tionne "T-Boz" Watkins and Rozonda "Chilli" Thomas for the effort they put into and support they garnered for the TLC album. When they announced two and a half years ago that they would be releasing a final album, their crowdfunding goal was $150,000. Yet, within two days they had surpassed this threshold, ultimately more than doubling their goal, becoming the fastest and most funded pop project in Kickstarter's history. Released via their independent label, the album features that classic TLC girl power vibe, staying true to form with their feminine energy and female empowerment. The first single "Way Back" featuring Snoop Dogg has a true G-funk swag with a throwback bounce, making it contender as a summer playlist hit. Their second single, "Haters", is a bonafide follow-up to their 1999 hit "Unpretty", while the rest of the album rolls out in a bit of a nostalgic wave of yesteryear. The opening song, "No Introduction", is an audio montage of the successes the group has seen as pop star icons. But it feels that for many songs on the album, you may be able to go through the TLC catalogue and find a version that you already know, and may like better. For instance, "Aye MuthaFucka" is "No Scrubs" rebooted and "Perfect Girls" feels reminiscent of the 2003 single "Damaged". There's "Scandalous" but we already know the lyrics to "Creep".
There are pleasant surprises on the album like the positive and uptempo track "It's Sunny", which includes an interpolation of both, Earth Wind & Fire's "September" and the popular Bobby Hebb hit "Sunny". A true highlight is the one interlude which features Left Eye reminiscing about the overconfidence the girls shared during group's early years. This leads to the tribute song "Start A Fire", which is a soft ballad over a beautiful melody played by acoustic guitar. The song speaks to the idea of finding a lost loved one like Left Eye in your dreams. "American Gold" is a straight down the middle patriotic ode to national pride that lines up with T-Boz's "All Lives Matter" position. "Joy Ride" has a funky bass line that is cut from the same cloth as Janelle Monae's "Electric Lady" but brings a refreshing party vibe to the end of the album. Overall, while this album may not be in heavy rotation, I'm glad that the vision for this endeavor that T-Boz and Chilli put into creating TLC is seeing the reward of completion and distribution, and that the group will continue touring as a part of their legacy.

Written by Mai Perkins
Originally from Los Angeles, Mai Perkins is living a genuine bona fide love affair with NYC and the music that keeps its spirit moving. While spending the majority of the last decade in Brooklyn, many of her adventures around the globe are documented on her blog: Mai On The Move! www.MaiOnTheMove.com

Author's rating for TLC


Pop Magazine's official rating for TLC


Rating key


MASTERPIECE a must-have


SUPERB for heavy rotation


EXCELLENT a great achievement


VERY GOOD a respectable result


GOOD worth checking out


FAIR an average outcome


WEAK not convincing stuff


BAD an underwhelming effort


VERY BAD quite a waste


FAIL a total failure