Review: Lorde – Melodrama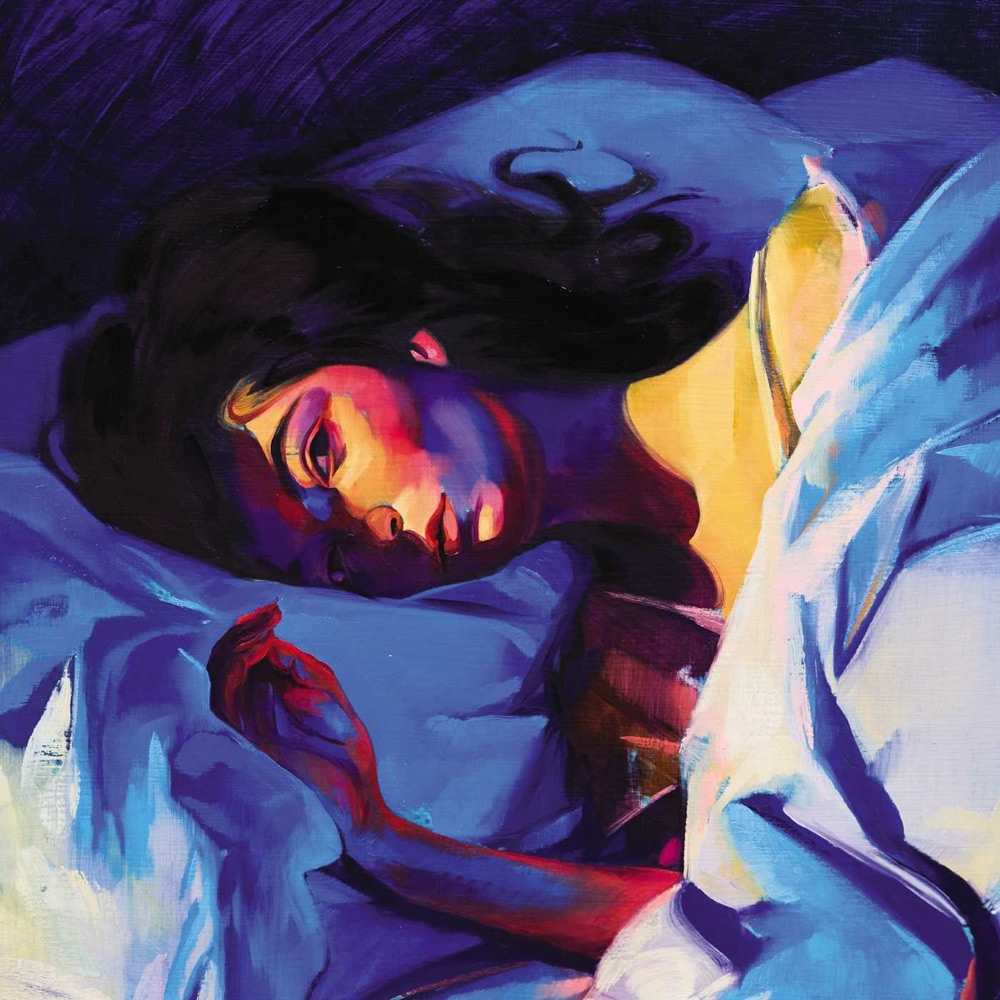 The sophomore record for any artist is riddled with the anxiety of having to top the debut record, in proving one's worth to be a continuing card-carrying member of the priority artist club, where big budgets and marketing campaigns flow in a guaranteed return on investment, because after all, it's called the music business. The business of music often eats its young in the pressure of having to be as big as this one or that one – from how an artist looks to what press-worthy clique they are associated with – and then there is that thing called music, that also has to be as big as this one or that one. Enter New Zealand's own Ella Marija Lani Yelich-O'Connor, better known as Lorde, who, at 16 years old, became a global sensation with her hit song "Royals", a right-for-the-time crossover hit that received airplay across varying genres and put her in the history books as the youngest solo artist (and only New Zealander) to have a number-one single on the Billboard charts since 1987.
While her debut record Pure Heroine had critical acclaim, the song "Royals" was what elevated her to "It Girl" status amongst pop music royalty. "Royals" was an ironic admonishment to her newly found acceptance amongst  "pop royalty" and "cool kids club" lifestyle, that her other side of royalty outlook wanted nothing to do with in their "gold teeth, Grey Goose, trippin' in the bathroom, ball gowns, trashin' the hotel room… Cristal, Maybach, diamonds on your timepiece, Jet planes, islands, tigers on a gold leash" because, as she continued to profess on the track, "we don't care, we aren't caught up in your love affair, and we'll never be royals, it don't run in our blood, that kind of lux just ain't for us, we crave a different kind of buzz".
Four years after Grammy Awards, magazine covers, Time Magazine's Most Influential People Under 30 accolade, hanging with the late great David Bowie and being part of Taylor Swift's girl power squad, Lorde's second record, entitled Melodrama, is here to let us know exactly what this different kind of buzz she was craving is all about in a cathartic lyrically driven story covering the past four years. With her new producer and co-writer, Jack Antonoff, another Taylor Swift connection in toe, Lorde has embraced her pop star status creating her generation's caterpillar turned butterfly masterpiece in teenage to young adulthood angst with a perfectly weaved story navigating her way through the varied emotions of a break-up after cuffing season emphasised through songs like "Hard Feelings / Loveless", and subsequently spreading her wings to fly into the warmth of an endless summer of road trips and music festivals. And if she runs into the boy who broke her heart, she knows her sisterhood of travelling cut-off denim shorts and rompers have her back driving off in the drop top – giving the middle finger to her ex, laced with mean girl laughter, while blasting the single and lead track "Green Light" into the sunset. With a month-long Instagram absent Taylor Swift coming out of reclusion to give the ultimate green light to her 100 million followers, calling the single a "magnificent bop for the ages", perhaps the power of the social media influencer will garner Lorde yet another hit song and according to Swift, she may even make up an interpretive dance to go along with what could be her generation's summer party anthem!
Lorde's eleven-track sophomore record is true to the Melodrama title, where she sticks to her mellow, dark and sobering delivery amped with a newly found 20-year-old young-adulting sex appeal on dancepop-heavy productions with songs like "Green Light", "Sober", "Homemade Dynamite", "Supercut", "Perfect Places", and "The Louvre" – reminiscent of Britney Spears's pop-princess era. With "Sober 2 (Melodrama)", Lorde allows the listener a look into her newfound life amongst the Royals, where after the evening passes and everyone has left, she wonders who she is, while cleaning off the champagne glasses asking herself why she even bothers with all the terror, horror, glamour, girl fights, lime lights, and the fucking melodrama. The title track is more of a production I would expect from Aaliyah or AA (After Aaliyah) pop artists like Ciara rather than Lorde, but as she said "this is melodrama". And perhaps we may see an entirely new side of Lorde in choreographed dance sequences if bestie Taylor Swift has anything to do with it.
The song "Liability" seems like an ode to her experience creating this sophomore record in the face of high expectations after going from awkward goth 16-year-old to global "It Girl" status, while still feeling as if people treat her like a toy. "They say you are a little much for me, you're a liability, you're a little much for me, so they pull back, make other plans, I understand I'm a liability, get you wild make you leave, I'm a little much for everyone, the truth is I'm a toy that people enjoy til all of the tricks don't work anymore and then they are bored of me". In her stellar songwriting skills, Lorde is able to capture an experience that many can relate to with great storytelling where each track flows seamlessly into the next without skipping a beat, something rare in pop records of today, where artists and record companies alike are more invested in making hit songs, rather than focusing on making a fully explored hit record. The record feels like this generation's perfect summer filled with road trips, bonfires at the beach, pool parties with supersize water guns spraying, open air clubs and festivals with lots of fists pumping, crowd surfing, awkward white girl dance moves, summer hook-ups in a big fun experience to be had by all with Melodrama on rotation.
A teenage Lorde, in reference to how at 17 years old she could keep up with her newfound fame, once told The Guardian's reporter, "You can work hard and make it manageable". Now at the still young adult age of 20, we will all once again bear witness to how she navigates the work hard manageability of life as she awaits her next #1s and all that comes with it, empowered this time around with experience, growth, and Taylor Swift shout-outs!

Written by Amma Sarfo-Kantanka
Amma Sarfo-Kantanka is a writer and entrepreneur who lives by the motto "Eat Well, Travel Often and Always Let the Music Play! Her love, for travel, global cuisine, storytelling, culture, history and her Black Star Nation led her to create Global Fusion Productions Inc., a global branding company specializing in bringing Africa to the world and the world to Africa through the many commonalities that define #OurGlobalFusion from the root to its fruits!

Author's rating for Melodrama


Pop Magazine's official rating for Melodrama


Rating key


MASTERPIECE a must-have


SUPERB for heavy rotation


EXCELLENT a great achievement


VERY GOOD a respectable result


GOOD worth checking out


FAIR an average outcome


WEAK not convincing stuff


BAD an underwhelming effort


VERY BAD quite a waste


FAIL a total failure