Review: Mary J. Blige – Strength Of A Woman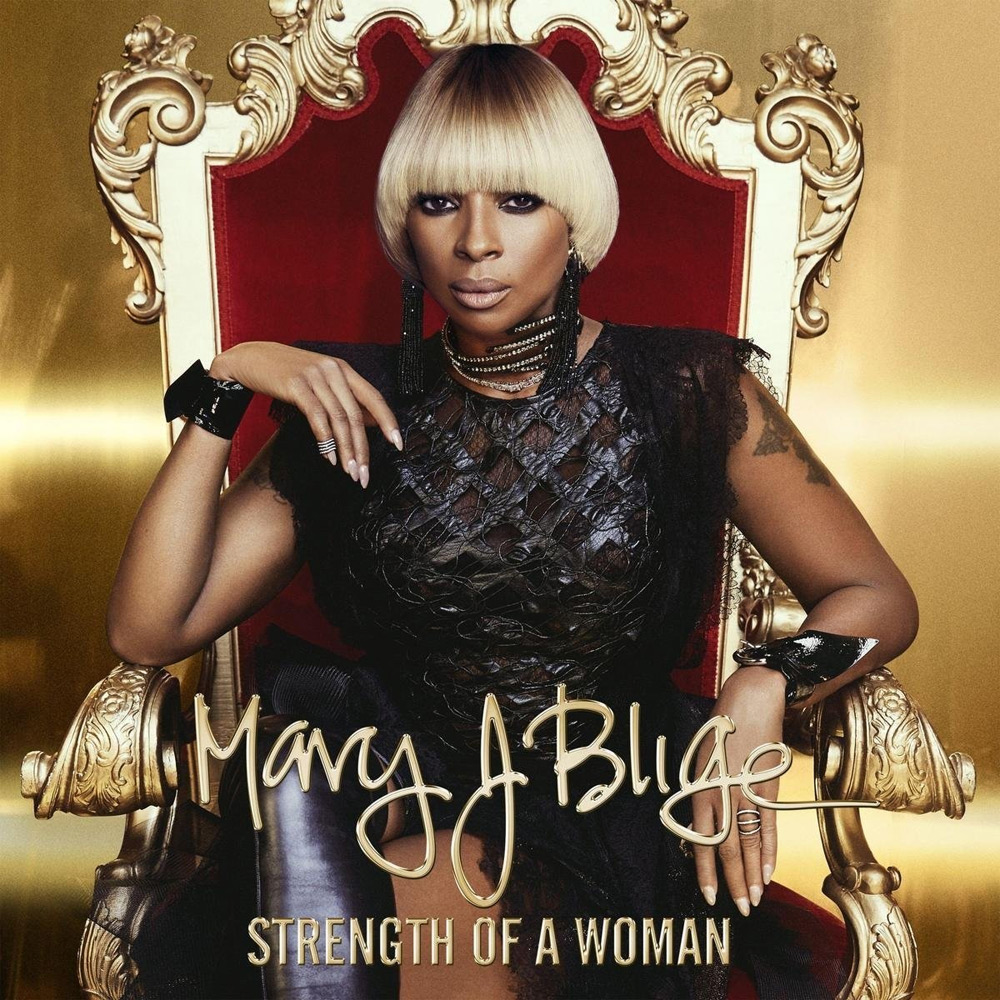 If the song "Sorry" from Beyonce's Lemonade album represented a complete genre, and "Middle fingers up… Tell him boy, bye, boy, bye!" was a whole album within the genre, Mary J. Blige has just come with the fire! By now, anyone who has even loosely followed Mary's career can run down the salaciously detailed drama triggered by the recent divorce of the No More Drama Queen of Hip Hop Soul from her former manager husband, Kendu Isaacs. It sucks to be a celebrity in the limelight and shade of the gossip websites. Or does it? Not if you can capitalize on all that gut-wrenching pain and emotional turmoil. As soon as news broke last year that Mary and Kendu were splitting after twelve years of marriage and several business missteps, gossip columnists began reporting the disrespectful reasons for the split. Cue the overwhelming consensus from pretty much everyone that Mary's next album was about to lit! She re-wrote the album after deciding to divorce and she doesn't let us down! Granted, this isn't the first album to explore the universality of heartbreak and rebuilding after the storm, two cornerstones of relationship dynamics that Mary J. Blige has built her long-standing musical career on. Most of her platinum-selling albums, beginning with the classic My Life after her 1992 debut, What's The 411?, thrive off of the angst and anguish of a woman scorned and her ability to rise above the challenges of her man falling short of his potential within the relationship. The titles of her twelve studio albums and the countless compilations, singles, and collaborations make it evident that Mary J. Blige really wrote the game plan for Beyonce's "Sorry" before Queen Bee!
While I'm sure we all feel for Mary having to publicly endure this bitter divorce from her wack ex-husband, I'm impressed at how she's poured that energy into this dynamic work. I do believe that Strength Of A Woman was created for Mary, not for us. From the album opener "Love Yourself" featuring Kanye West to the closer, a letter to God entitled "Hello Father", it feels like that moment in life when you have to lay your entire problem out on the line in front of you so that you can create the plan to move forward past it. I see this album, more than any other that she's recorded, as the beginning of the next chapter of her life. Actually, it plays out like that final chapter Mary needed so that she can open a completely new book where a more beautiful experience can take shape. You can't fault her process, though, or that she sticks to the script of singing about all the drama going on in her life. The first single "Thick Of It" plainly covers how love and relationships are not black and white. In knowing that, she questions if she's willing to stick it out despite the fact that she deserves more. However, this is the first and last time she will be addressing the nonsense of staying. The real deal comes out on "Set Me Free" where Mary goes no holds barred on exposing all of her husband's indiscretions and how she is not here for any of it any longer. If the press is going to spill the tea on his cheating and taking her money, she may as well put it all out there! On "It's Me" Mary represents herself in a way that she always has. Really, go back and listen to her mid-90s albums, she's always just been "plain ol' Mary… MJB!"
"Glow Up" featuring Quavo, DJ Khaled, and Missy Elliott is another "middle fingers up" anthem, while "U + Me (Love Lesson)" is a single that introspectively reveals how blindsiding love can be when dealing with a deceitful lover. "Indestructible" and "Survivor" are bookend ballads on what it means to navigate the broken promises at this stage in life, while "Thank You" turns the perspective around to show that it's better to find out the person's true nature, whenever you come to realize it. "Find The Love" is the one upbeat tune on the album that serves Mary well in that it breaks out of the pack with its club mix and commercial appeal. The title track "Strength Of A Woman" solidifies where Mary J. Blige is as a woman in her mid-forties, emerging from a humiliating circumstance in committing to a fuckboy, and the wherewithal it takes to be a rock in the aftermath of the adversity. Overall, the album doesn't quite surpass the classics that we really love Mary for, but this feels like one of those that gets better with time and has the makings of becoming her most notable work.

Written by Mai Perkins
Originally from Los Angeles, Mai Perkins is living a genuine bona fide love affair with NYC and the music that keeps its spirit moving. While spending the majority of the last decade in Brooklyn, many of her adventures around the globe are documented on her blog: Mai On The Move! www.MaiOnTheMove.com

Author's rating for Strength Of A Woman


Pop Magazine's official rating for Strength Of A Woman


Rating key


MASTERPIECE a must-have


SUPERB for heavy rotation


EXCELLENT a great achievement


VERY GOOD a respectable result


GOOD worth checking out


FAIR an average outcome


WEAK not convincing stuff


BAD an underwhelming effort


VERY BAD quite a waste


FAIL a total failure