Review: Leela James – Did It For Love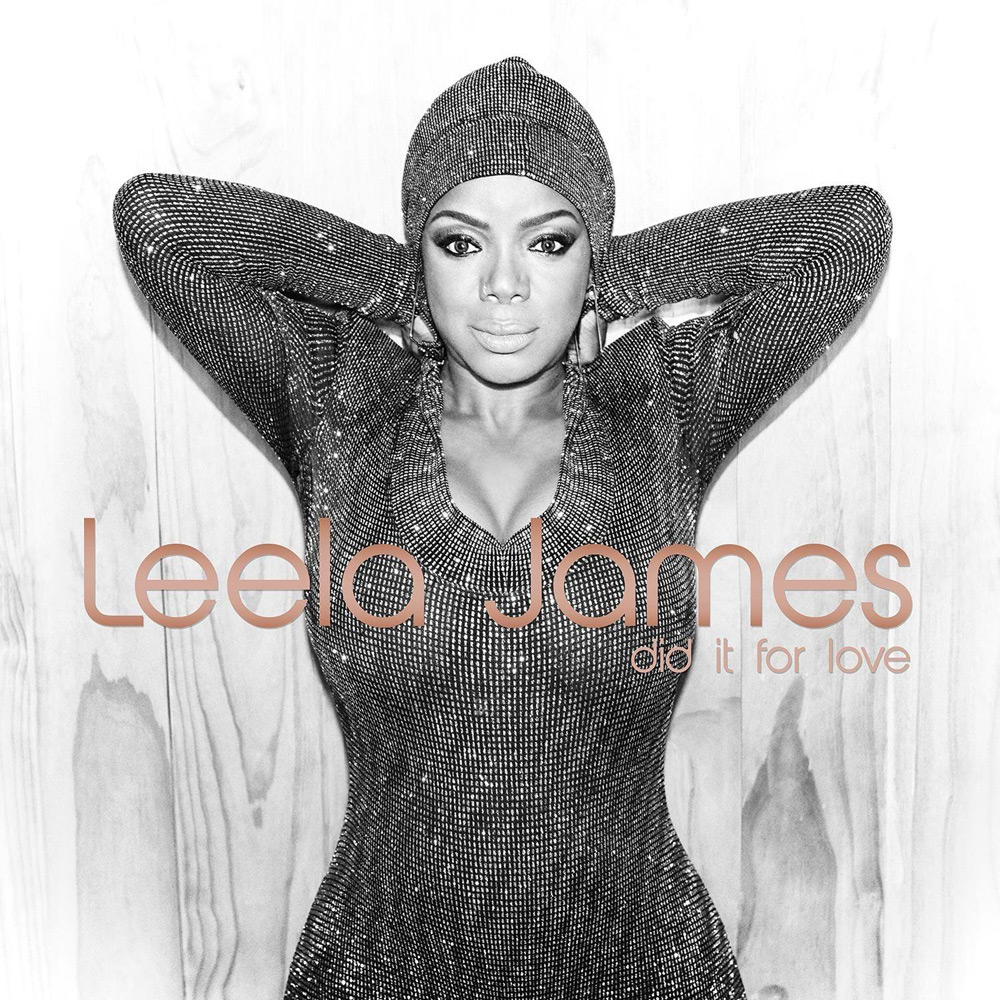 Everybody doesn't have to be the same type of artist to be successful. This is Leela James' philosophy on the music industry she still finds challenging to navigate after over ten years in the business. Regardless, this month she releases her sixth studio album, Did It For Love, a follow-up to 2014's Fall For You. Though she continues to make hardcore moves in the business, she still reflects on the swim upstream just to get this current stage of her career. It's not for the faint of heart. Early on, she preferred to do things her way, whether or not it had crossover appeal, and found her debut project shelved for longer than she would have liked. A decade later, and she's gotten more opportunity and exposure, most notably, participating in two seasons of R&B Divas. Leela James is still, however, an underrated artist, yet gaining new fans with each recording project. They say timing is everything, and now, with "Don't Want You Back" positioned to become her highest charting single, this may actually be her season of breaking into the mainstream as the most soulful songstress out here.
As with all of her other albums, Did It For Love showcases James' raw, gritty talent. She sings with the rich alto soulfulness of a woman twenty years her senior, while writing from a place of deep authenticity. Drawing from personal experiences influenced by her own life, she considers the songwriting process her therapy. She believes it, and sings it the way she does because it's real. She credits this to her Gemini sensibilities and inability to fake the funk. The project is a true R&B album that maps out the ups and downs of love and commitment, the trials of creating romance, and obstacles of allowing it to thrive. The album actually picks up seemingly at the midpoint of a love affair when it's necessary for the songstress to make the decision to walk away. Songs like "Hard For Me", "Don't Mean A Thang", and "Don't Want You Back" are fresh takes at the all too familiar scene where, after girl meets boy and falls for him, girl figures out that boy is trippin' (can't prove his love) and therefore cuts him off.
"Don't Mean A Thang" is an empowering song of the songstress drawing her line in the sand, while "I Remember" brings her true feelings to the surface. The mid-tempo groove is followed by the point of reconciliation marked by an R. Kelly-influenced duet with Dave Hollister, entitled "Good To Love You". The album takes a funky throwback tune with "There 4 U" and simmers back down to slow drag two-step with "This Day Is For You". "All Over Again" is a welcomed, stripped-down and vulnerable piano ballad that moves away from the throwback soul James is known for.  It really works, showing off her range concerning a song style that allows her vocal capability to build with intensity within the empty space. The album ends on a note that Leela James would call Otis Redding over a hip-hop breakbeat with the title track "Did It For Love", and that certainly works for her as well, because, quite honestly, it's who she is.

Written by Mai Perkins
Originally from Los Angeles, Mai Perkins is living a genuine bona fide love affair with NYC and the music that keeps its spirit moving. While spending the majority of the last decade in Brooklyn, many of her adventures around the globe are documented on her blog: Mai On The Move! www.MaiOnTheMove.com

Author's rating for Did It For Love


Pop Magazine's official rating for Did It For Love


Rating key


MASTERPIECE a must-have


SUPERB for heavy rotation


EXCELLENT a great achievement


VERY GOOD a respectable result


GOOD worth checking out


FAIR an average outcome


WEAK not convincing stuff


BAD an underwhelming effort


VERY BAD quite a waste


FAIL a total failure