Review: Y'Akoto – Mermaid Blues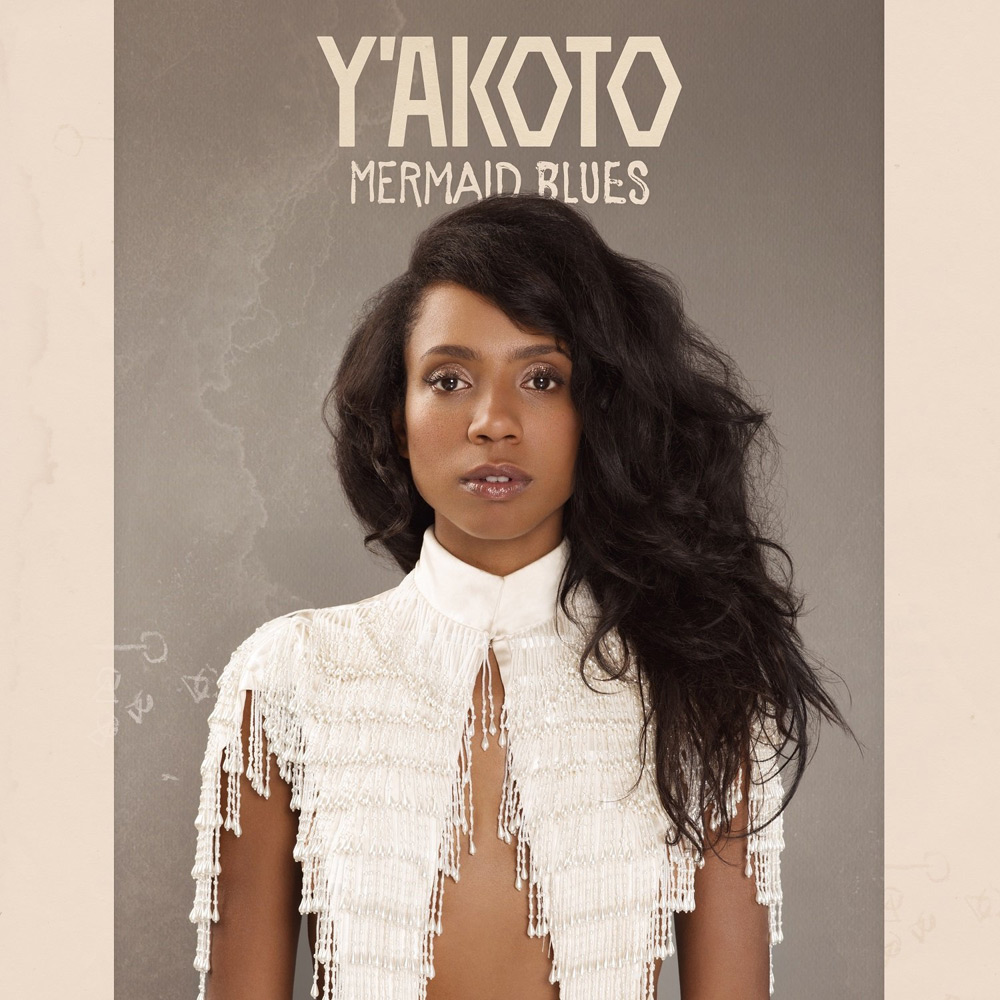 The blues that the sultry Ghanaian-German songstress Y'Akoto radiates has matured into its next incarnation of musical whimsy on her third studio recording, Mermaid Blues. Whereas 2014's Moody Blues explored the duality of her West African and European roots, this year Y'Akoto transcends the troubled seas of love and acceptance of its heart-wrenching process to exist. Tapping into the beauty and essence of the mythical half fish, half woman creature, the songs on this album explore the determination to survive such unpredictable experiences that often impact the nature of love and its ability to thrive. She calls it the "wisdom of the ocean" and attributes many of the same reflections of her own journey towards empowerment and self-confidence. Much of the inspiration for this Mermaid Blues album came from observing the lives of iconic artists, writers and athletes including Muhammad Ali, Zadie Smith and Frida Khalo, yet also exploring inner contractions we all face. Rarely the one to choose the straight path in the direction of any one desired outcome, Y'Akoto has worked diligently over the years, perfecting her craft as a dancer and singer, sharing the stage with artists like Erykah Badu, Nneka, and Kwabs. Her roots in modern dance find a presence in the video for her single "Fool Me Once", which features a troupe of adroit dancers against the piano backdrop of Y'Akoto's cautionary, melancholy chorus.
Delving into the album, the melody and rhythm of "Take Him Back" swish back and forth like the internal guilt of having to address the reality of a forbidden lover returning to his previous relationship. "All I Want (Comme Ci, Comme Ça)" is the other side of the coin of desire when it comes to wanting nothing but the object of your desire. "Love Me Harder" is smooth discontentment and regret, while "Maggie" is a sweet heartland ballad of worthy heroine in the throes of passion. Both songs show Y'Akoto's range as a vocalist and songwriter, while other songs like "Reception" and "Who I Am" showcase her pop appeal. "Sunday" is a raw, emotional ballad about the strength that comes in accepting companionship that starts off as spare yet sweeping and all-encompassing. "We Walk The Line" is a story of unfinished business that is completely universal in the experience of love relationships. "Drink My Friend" is likely the most interesting song on the album, with its character and grit, creating a measure of global chaos in a haunting sonic environment. It is the one song that can be certifiably classified as "mermaid blues". The album closes on an impressive Sade-esque vibe with the song "King Of The Dark", laying down a hypnotic after-hours groove, Sweetback-like bassline and sweet, mellow vocal harmonies.

Written by Mai Perkins
Originally from Los Angeles, Mai Perkins is living a genuine bona fide love affair with NYC and the music that keeps its spirit moving. While spending the majority of the last decade in Brooklyn, many of her adventures around the globe are documented on her blog: Mai On The Move! www.MaiOnTheMove.com

Author's rating for Mermaid Blues


Pop Magazine's official rating for Mermaid Blues


Rating key


MASTERPIECE a must-have


SUPERB for heavy rotation


EXCELLENT a great achievement


VERY GOOD a respectable result


GOOD worth checking out


FAIR an average outcome


WEAK not convincing stuff


BAD an underwhelming effort


VERY BAD quite a waste


FAIL a total failure