Review: Pitbull – Climate Change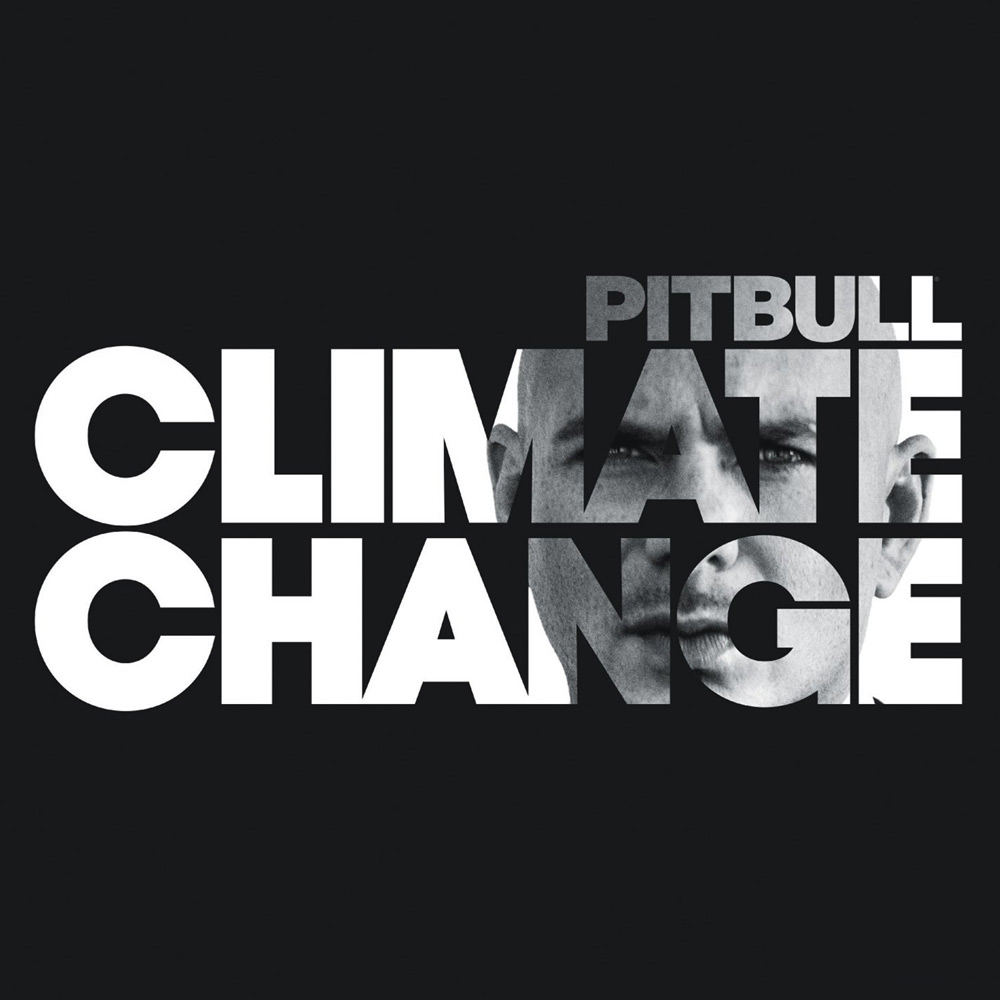 When you survey the career trajectory of Armando "Pitbull" Perez, it's no wonder that he spent his childhood gleaning the motivational takeaways of his mother's Tony Robbins cassettes. After 16 years in the game, he is not slowing down. On top of several lucrative business ventures, the swaggalicious Mr. International has released his tenth studio album, Climate Change, keeping in the theme of 2012's Global Warming and 2014's Globalization. It's interesting to note, however, that none of his music tends to carry sociopolitical undertones, despite the album titles that point to global crises, otherwise. Perhaps this latest project is a play on the idea of changing any climate into a Miami party-town climate? If not, then you figure it must be an inside joke amongst the rapper and his crew. Like other albums, Climate Change is a star-studded collaboration project for Pitbull, ever the dapper playboy, with popstar heavy hitters from J-Lo and Enrique Iglesias, to R. Kelly and Robin Thicke. Inviting special cameos on all but one song, Pitbull's persona as the host of the hottest global party around is well-played, indeed.
Gearing up for recently announced summer tour with Enrique Iglesias, Climate Change has a predictably warm season club sound. Not that the songs aren't fun or don't evoke private cabanas, rented yachts and bottle service, it's that there is nothing really surprising from Pitbull as an artist releasing yet another album, which is not a bad thing, per se. A new summer soundtrack from Mr. Worldwide is a guaranteed good time, and the EDM-pop-reggaeton hits certainly have their place. What's cool about the music is its universalness, its one-world-one-groove pulse that can be felt in London, Dubai, Ibiza or New York City. Of course, you might question how many more cocky party songs can Pitbull make about being a nearly 40-year-old swinging bachelor "free to have a good time" with all his money and all his women. But if you're a fan of Pitbull, then you wouldn't necessarily question the alpha-maleness of it all. As he would say, Dale! Right? He is known to give it his all.
It's really cool to see some of the unexpected collaborations, which is the one fresh approach of the album. Yet the samples and interpolations of the most popular of pop songs from the 80s and 90s kind of takes away from the surprise of the collabos. "Bad Man," a rock-tinged banger, features a great lineup: Robin Thicke, Aerosmith's Joe Perry and Blink-182's Travis Barker. "Dedicated," brings together R. Kelly and Austin Mahone on a mellow electronic track that juxtaposes R. Kelly's notorious R&B vocals to Mahone's pop tenor. "We Are Strong" starts the album off right featuring the Canadian pop vocalist Kiesza covering parts of the 1983 classic "Love Is A Battlefield". "Messin' Around" showcases Enrique Iglesias singing REO Speedwagon's "Take It On The Run". The Soup Dragons' rave classic "I'm Free" gets a reggaeton flair on "Freedom". Jennifer Lopez and Pitbull are no strangers on wax or on stage, so on "Sexy Body" they incorporate Sasha's dancehall hit "Dat Sexy Body". Ty Dolla $ign lends his vocals on "Better On Me" while Stephen Marley shouts out the advantages of having "Options" when it comes to romance and sex. The album ends with the edgy tune "Can't Have" that showcases Miami-based singer Steven A. Clark and Ape Drums on the EDM tip which, in a way, provides range for the album.

Written by Mai Perkins
Originally from Los Angeles, Mai Perkins is living a genuine bona fide love affair with NYC and the music that keeps its spirit moving. While spending the majority of the last decade in Brooklyn, many of her adventures around the globe are documented on her blog: Mai On The Move! www.MaiOnTheMove.com

Author's rating for Climate Change


Pop Magazine's official rating for Climate Change


Rating key


MASTERPIECE a must-have


SUPERB for heavy rotation


EXCELLENT a great achievement


VERY GOOD a respectable result


GOOD worth checking out


FAIR an average outcome


WEAK not convincing stuff


BAD an underwhelming effort


VERY BAD quite a waste


FAIL a total failure