Review: Solange – A Seat At The Table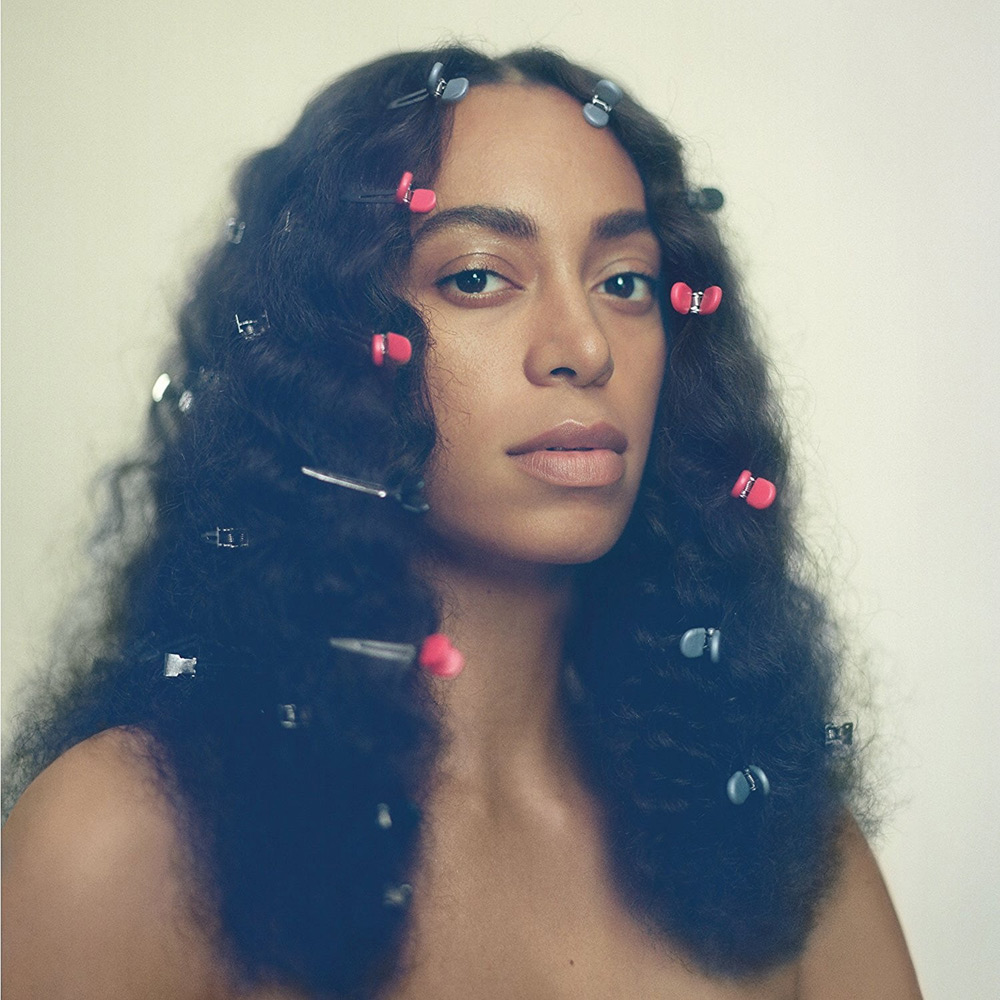 As purveyors of Black American culture tout 2016 "the Blackest year ever", celebrating the sheer volume of Black celebrities, athletes and content creators using their influence to speak against racial inequity across the United States, A Seat At The Table is right on time. The surprise release of Solange's third studio album arrived on the same day as the debut of Marvel Comics' TV series Luke Cage featuring an invincibly bulletproof Black superhero, roughly a week after the opening of the Smithsonian's National Museum of African American History and Culture, and a week shy of the long-anticipated film The Birth Of A Nation, which chronicles one of the largest slave rebellions in US history led by Nat Turner. This is just a context to illustrate that the celebration of Blackness in America is truly at a remarkable high, even as reports of fatalities caused by excessive force by police officers against unarmed Black men, women, and children circulate news headlines and social media timelines each month. Solange has spent the last four years writing and recording A Seat At The Table, unsure of when the work would be completed and ready for mass consumption, she explains in a recent magazine interview. Yet with every report and subsequent viral video of an unwarranted police shooting, she felt increasingly compelled that the public, Black Americans, needed to hear these songs she had recorded. Finally it is done. And what emerges is Solange's greatest contribution to humanity with a legitimate "for us by us" meditation of love, restoration, empowerment and freedom. It is anger and vindication, self-care and self-pride. Advocacy and critical thinking. It is yoga and deep-breathing exercises. I consider A Seat At The Table tai chi with the impact of mixed martial arts because it unflinchingly addresses the ongoing, relentless trauma and pain that Blacks are forced to endure and fight back against in large part due to America's legacy of racism and white supremacy. As it turns out, this record is therapeutic in ways that no one but the artist herself could have anticipated. A Seat At The Table picks up where "Sick and tired of being sick and tired" left off.
Executive produced by her own Saint Records, Solange worked with instant vintage neo soul pioneer Raphael Saadiq to create the sound of A Seat At The Table, featuring soul-stirring collaborations with Lil Wayne, Kelly Rowland, and Q-Tip, among other artists, though listen closely enough and you will hear the additional vocals from Tweet and Andre 3000. The true genius of A Seat At The Table, however, is in the lyrical content and quality of songwriting Solange exhibits throughout this album. This is the first time I can remember wanting to read the lyrics of each song, word for word, while listening to an album on repeat. Not because I couldn't understand the words as she sang, but because of the deeply thoughtful and poetic nature of what had been written for the composed music. I was blown away by her approach to the relevance of Black life and survival as illustrated through her pen and lyrics, and brought to tears by its empathy, compassion and fortitude. By my third day of listening to A Seat At The Table, I decided that this is Solange's Miseducation of Lauryn Hill. Her To Pimp A Butterfly. Her What's Going On album. This is her Let's Get Free moment, putting politically conscious R&B on the map in ways that we have never seen in one body of work. It took a couple of listens to realize that there were no amorous love songs on the album or talk of the dynamics found in relationship drama, which is usually requisite of R&B projects. On the contrary, the entire arc of the album highlights the dynamics of loving Black livelihood: community building along with social, psychological, and emotional well-being as a people, and the all-around freedom to rise above the conditions we find ourselves navigating as a people.
A 21-track masterpiece, half of which are short interludes where Master P and Solange's parents contribute personal reflections surrounding the album's theme, A Seat At The Table pours out the richest musical content you will likely hear this year. Songs like "Rise", "Weary", "Cranes In The Sky", and "Don't You Wait" are completely meditational, fostering a peaceful and pensive state, while other songs like "Mad" and "Where Do We Go" march out with authentic gospel choir undertones. Each song has its own flair of thick-and-gritty bass, southern horns, or sweet vocal harmonies as a solid foundation, and influences of Meshell Ndegeocello, Amel Larrieux, Janet Jackson, and Chaka Khan are sprinkled throughout. However, it is in songs like "Don't Touch My Hair" and "F.U.B.U." where Solange pens for Black people, and Black women particularly, lyrics of anthem-like authority. Never before has an artist so clearly stated in song the position of Black women when it comes to the interest in their hair by people of other cultures. And how often does a Black artist flat out write lyrics that reflect the idea that if you're not Black, then this isn't for you? However, in listening to Mama Tina's eloquent explanation, she makes space for the caveat that pro-Black does not equal anti-white. "Borderline (An Ode To Self Care)", "I Got So Much Magic, You Can Have It", and "Junie" provide the lightest moments on the album, while "Don't Wish Me Well" and "Scales" encompass more of the pensive weight necessary in making this type of album.
The last part of what makes this a masterpiece for me is due in large part to Master P's conversation on economic empowerment and independence, as a man and artist. Solange explains that in the early years of her family's foray into the entertainment industry, her father Mathew Knowles had a deep admiration and respect for the level of wealth and ownership that Master P created with his own record label. Because of that, she reached out to him to discuss some of his story on one song, which turned into a two-hour conversation. This conversation is what you hear woven throughout the album, corresponding perfectly with the songs and ultimately ends the album on the note, "we come here as slaves, but we're going out as royalty". A Seat At The Table is an album for the ages, one of those vinyl records your parents had to complete the family collection. I await an equally gorgeous visual album.

Written by Mai Perkins
Originally from Los Angeles, Mai Perkins is living a genuine bona fide love affair with NYC and the music that keeps its spirit moving. While spending the majority of the last decade in Brooklyn, many of her adventures around the globe are documented on her blog: Mai On The Move! www.MaiOnTheMove.com

Author's rating for A Seat At The Table


Pop Magazine's official rating for A Seat At The Table


Rating key


MASTERPIECE a must-have


SUPERB for heavy rotation


EXCELLENT a great achievement


VERY GOOD a respectable result


GOOD worth checking out


FAIR an average outcome


WEAK not convincing stuff


BAD an underwhelming effort


VERY BAD quite a waste


FAIL a total failure