Review: Yuna – Chapters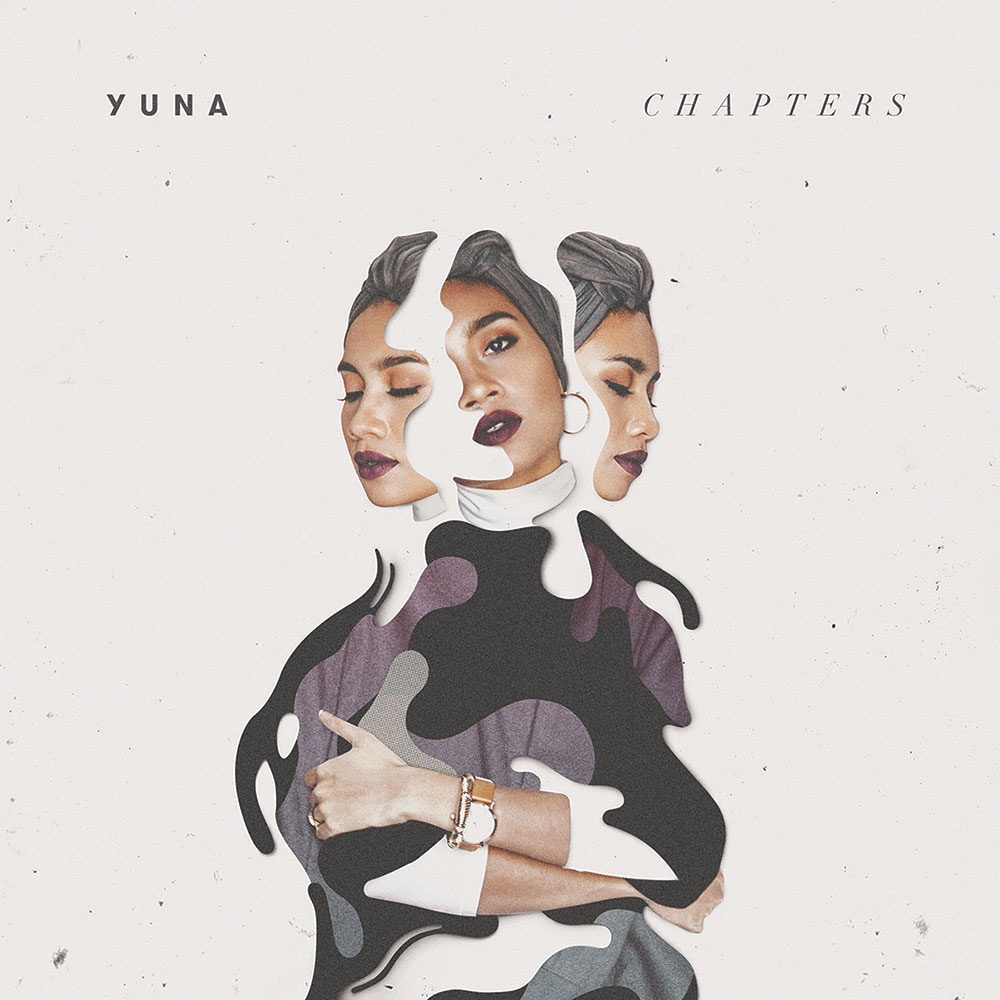 The songstress Yuna hails from Kuala Lumpur, Malaysia, where her singing career took form during the heydays of Myspace Music. Though she had plans to pursue a career as a lawyer, officially completing her law degree before moving to Los Angeles, it was the discovery of her songwriting abilities that changed the game for her professionally. Before becoming the singer and songwriter we know today, she was a poetry-writing teenager obsessed with The Miseducation Of Lauryn Hill. But soon she started playing guitar and piano which opened the creative floodgates to writing her own music, a skill she'd unexpectedly found within herself. Now, five years after her move to LA, Yuna has released her third studio album, Chapters, a follow-up to 2013's Nocturnal, which has taken her artistry to the next level. Though her earlier work is seen as more folk-pop, Chapters is an R&B album of self-love and discovery in the aftermath of a breakup. On the album she works with Usher, Jhene Aiko, and DJ Premier, combining real life inspiration with interesting stories that she's conjured up along the way.
As a Muslim she's aware that there are other Muslim artists in the industry who don't reveal their religious identity. But she feels like her religion doesn't hinder her ability to go out there and be a creative expressive being. Fans are sometimes surprised that she covers her hair but it's her culture and to her it's really no big deal at all. She just tries to be honest and real, and let folks appreciate her talent. At the same time, Yuna appreciates that she's able to be more creative as an artist in America than in Malaysia where the music industry is much smaller and insular. On Chapters she let go of her insecurities and was more open in creating the quintessential breakup album. She's written about love, relationships and heartbreak before, but nothing like on this album where she's honest about what she's been through.
Meeting Usher two years ago, before even working on the record, allowed the two of them to get to know one another as artists. Of course this was an amazing moment having been a fan of his since the days of singing along with him on the radio. When it was time to go into the studio and record the single "Crush", she realized that there was something missing. Figuring out that male vocals would be the perfect addition, she decided that Usher was the only person who could do justice to her lyrics. Thankfully, when she reached out to him, he agreed to the duet.
Similarly, Yuna had been in NYC and was introduced to DJ Premier and spent the day hanging out. After vibing, listening to records in the studio and talking about music, she went back to LA and he sent her a track that would become the album's second single, "Places To Go." She immediately fell in love with the song and laid down the lyrics. "Used To Love You" is one of the many heartbreak songs on the album and features Jhene Aiko, a true friend who helped Yuna nurse her own wounded heart after a relationship had ended. She never imagined that she'd collaborate with any of these artists, but Yuna credits working with Pharrell Williams early in her career to teaching her how to be open to new things and experiment with sounds she wasn't familiar with.
Overall, the album has a very slick sound that works well with her fluttery, falsetto vocals. However, given that most of the tunes are slow ballads, it can be hard to distinguish one song from another at first listen. The melancholy vibe of the record creates an overall somber mood especially with songs like "Unrequited Love", "Too Close", and the third single, "Lanes".  But other songs like "Time", which pays tribute to the trials of Yuna's early life, and "Best Love" have a smooth, soulful and upbeat groove similar to the hits of 90s artists Zhane and Vanessa Williams.
Yuna loves making music and performing for her fans, though it takes a lot out of her to go on tour. She wonders if there may be a time where she spends more of her career as a songwriting than a live performance artist. But for now, she engages her fans in the Yuna-verse of social media and appreciates being a musical ambassador of Malaysia while being the living example of what happens when you truly decide to follow your dreams.

Written by Mai Perkins
Originally from Los Angeles, Mai Perkins is living a genuine bona fide love affair with NYC and the music that keeps its spirit moving. While spending the majority of the last decade in Brooklyn, many of her adventures around the globe are documented on her blog: Mai On The Move! www.MaiOnTheMove.com

Author's rating for Chapters


Pop Magazine's official rating for Chapters


Rating key


MASTERPIECE a must-have


SUPERB for heavy rotation


EXCELLENT a great achievement


VERY GOOD a respectable result


GOOD worth checking out


FAIR an average outcome


WEAK not convincing stuff


BAD an underwhelming effort


VERY BAD quite a waste


FAIL a total failure