Review: Seal – 7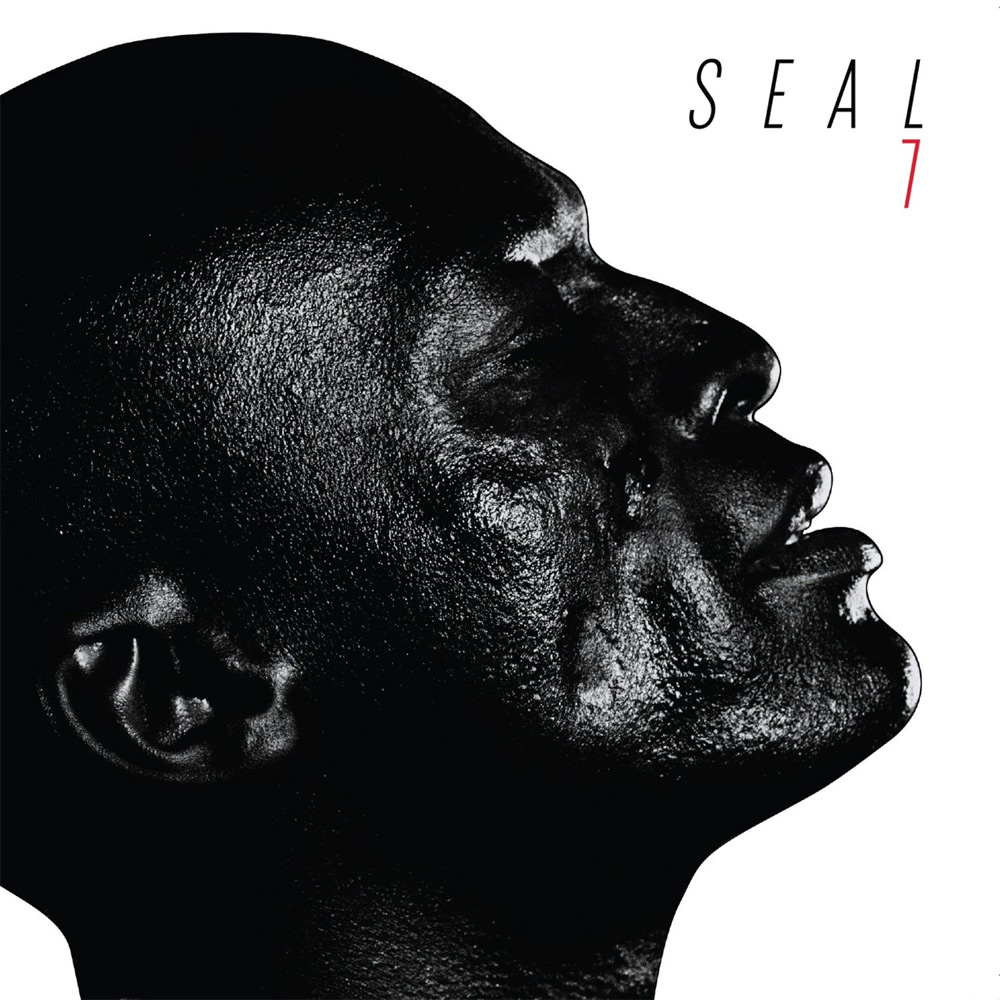 One thing is for sure when it comes to the album 7: it is quintessentially Seal. At first listen you are prone to wonder if the artist is simply comfortable with staying in his lane, musically speaking, of course. Teaming up with long-time collaborator Trevor Horn, the celebrated producer responsible for the 80s and for turning Seal into a household name in the mid-90s, 7 feels very familiar. Sort of like listening to a Kem album, you know what you're getting yourself into before you even press play, which works well in some instances. Even in the familiar, there is a passion that is felt in the music of Seal. He's always aspired to make great music, noting Stevie Wonder's Innervisions and Joni Mitchell's Hejira as the gold standard of classic albums that changed his life and made him want to become a recording artist. One wonders, though, if this album is inspired enough to make big waves on the pop charts or in the hearts of fans when it's all said and done.
Suffice it to say, none of the compositions on 7 are as creatively defining as "Kiss From A Rose" which Seal wrote 27 years ago at the start of his career as an experiment layering vocals on his four-track machine in order to build a song by singing instrumental elements and the pentatonic scale. But there are moments on the new record that are reminiscent of his early hits "Crazy" and "Fly Like An Eagle", and other times where, say, George Michael comes to mind. "Daylight Saving" is a nice play on the term "daylight savings time" and the annual practice of advancing clocks during the summer months, yet he sings about surrendering to the pains of heartbreak. Singles "Every Time I'm With You" and "Do You Ever" are dynamic ballads that, like other songs on the album, resonate with emotion. "Life On The Dancefloor" is a bit predictable as a pop-house track while "Padded Cell" feels very much like a 90s Europop throwback.
There are a few melancholy moments on the album including "The Big Love Has Died" and "Half A Heart" which bring to mind the divorce of Seal and Heidi Klum. These songs, however, just aren't as moving as Coldplay's Ghost Stories, a record that truly conveyed the pain of love lost, recorded shortly after Chris Martin's split from Gwyneth Paltrow. That's not to say listeners wouldn't enjoy Seal's "Redzone Killer" or "Monascow" during the afternoon rush hour drive home from work. This album will not be Seal's definitive work, but as he's said in interviews before: "Two things remain the same, there are two constants: the song and the voice. You write a great song, you sing it as well as you can. If you have a decent voice, people will come. Those two things will never change… that will always have an emotional impact on people." So, here's to Seal's raw talent which ultimately shines through.

Written by Mai Perkins
Originally from Los Angeles, Mai Perkins is living a genuine bona fide love affair with NYC and the music that keeps its spirit moving. While spending the majority of the last decade in Brooklyn, many of her adventures around the globe are documented on her blog: Mai On The Move! www.MaiOnTheMove.com

Author's rating for 7


Pop Magazine's official rating for 7


Rating key


MASTERPIECE a must-have


SUPERB for heavy rotation


EXCELLENT a great achievement


VERY GOOD a respectable result


GOOD worth checking out


FAIR an average outcome


WEAK not convincing stuff


BAD an underwhelming effort


VERY BAD quite a waste


FAIL a total failure