Review: Mel Parsons – Drylands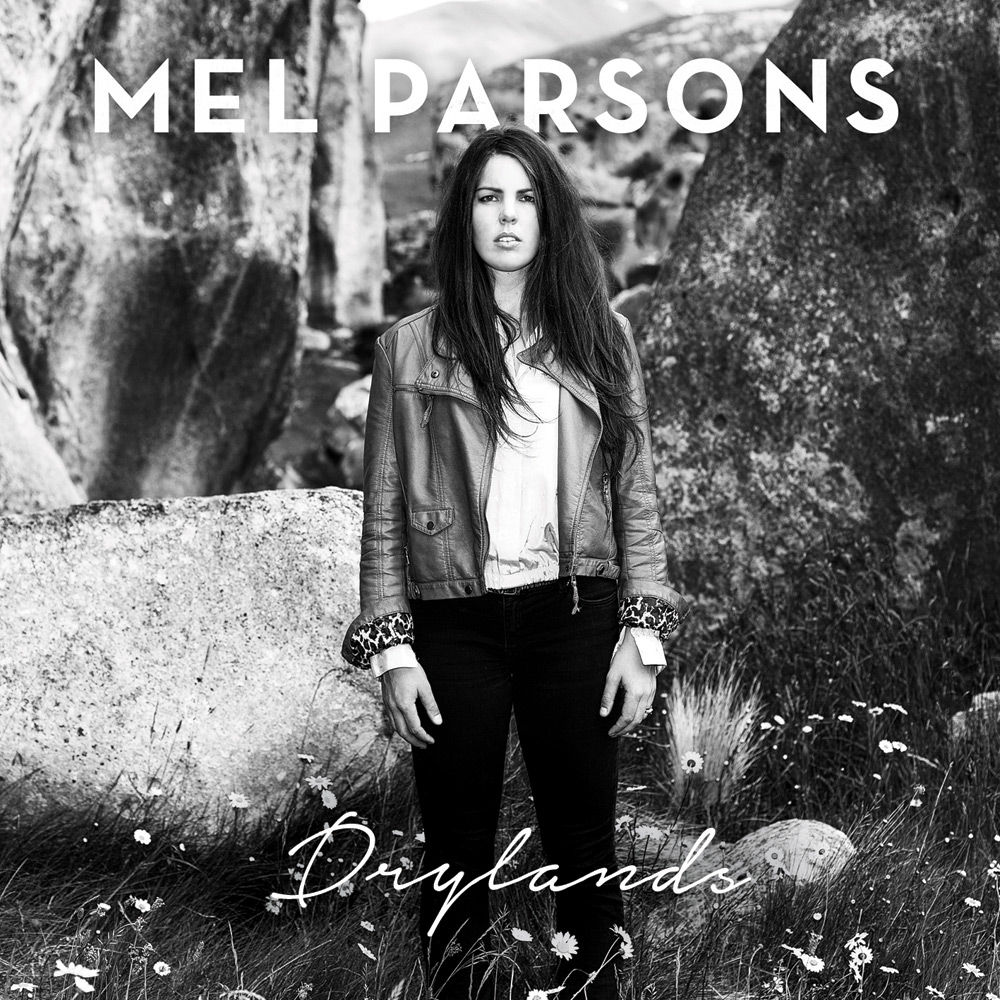 New Zealand's Mel Parsons has a lot to say about living life to the fullest extent of opportunity and possibilities. Perhaps the most poignant lyrics of her new studio album Drylands come from these lines that state: "Don't wait your whole life hoping that things might change, don't wait your whole life looking for someone to blame… because it's too short to waste your time." The phrase is from a song entitled "Don't Wait" featuring Canadian singer Ron Sexsmith, whose work Mel Parsons has been a longtime fan of. Thinking it would be a long shot to collaborate with him, she still got in contact and invited him to sing on this last song to be recorded for the album. Thankfully, he loved it and agreed to appear on the record. This determination to include just the right eclectic mix of elements on her third album release falls in line with her objective as a performer, which is to meet with artists, exchange ideas, and then perform the results in front of a live audience. Formerly of New Zealand's collaborative musical arts group Fly My Pretties, Mel Parsons represents a significant bit of homegrown Kiwi musicianship that is notable for world class entertainment and artistic expression. The award-winning folk pop singer and songwriter has increasingly been on the road following the release of her debut, Over My Shoulder in 2009, and follow-up, Red Grey Blue in 2011.
Observing the mood of Drylands immediately leaves the listener in a melancholy, pensive, and even meditative or thought provoking state. The compositions range from a dreamy world music vibe to that dusty California folk rock haze, similar to the 1970s Laurel Canyon atmosphere with a gypsy aura seen in neofolk artists like Lana Del Rey and First Aid Kit. Some are sad traveling songs. Others are celebratory declarations of love and simply being lucky enough to be alive. One of the latter is the uptempo opening track, entitled "Far Away", where Mel is accompanied by a chorus of singers in a whirlwind of music that builds with intensity by the close of the song. "Non Communicado" is a favorite with its percussive delivery of its brutally honest chorus: "You got your head in the sand, you're non communicado, someone else's fault, how the hell should I know."
Then there's "Get Out Alive", in which Parsons relives a terrible car accident, where she, though her vehicle rolled over four times, was fortunate enough to not only get out alive but walk away from. Factoring in that she was in another horrific accident a few years earlier where her partner of six years was killed in a head-on collision, the lyrics become incredibly powerful and meaningful. She is thankful that she was lucky enough to walk away from both accidents, and vulnerably sings: "Could have so easily been the other way." On the other end of the grateful to be alive spectrum is the romantic folksong "Fireworks". This sweet ballad, originally written for a friend's wedding, is likely to become a standard for the beginnings of love and commitment for many couples in her community and maybe far beyond.

Written by Mai Perkins
Originally from Los Angeles, Mai Perkins is living a genuine bona fide love affair with NYC and the music that keeps its spirit moving. While spending the majority of the last decade in Brooklyn, many of her adventures around the globe are documented on her blog: Mai On The Move! www.MaiOnTheMove.com

Author's rating for Drylands


Pop Magazine's official rating for Drylands


Rating key


MASTERPIECE a must-have


SUPERB for heavy rotation


EXCELLENT a great achievement


VERY GOOD a respectable result


GOOD worth checking out


FAIR an average outcome


WEAK not convincing stuff


BAD an underwhelming effort


VERY BAD quite a waste


FAIL a total failure