Review: David Guetta – Listen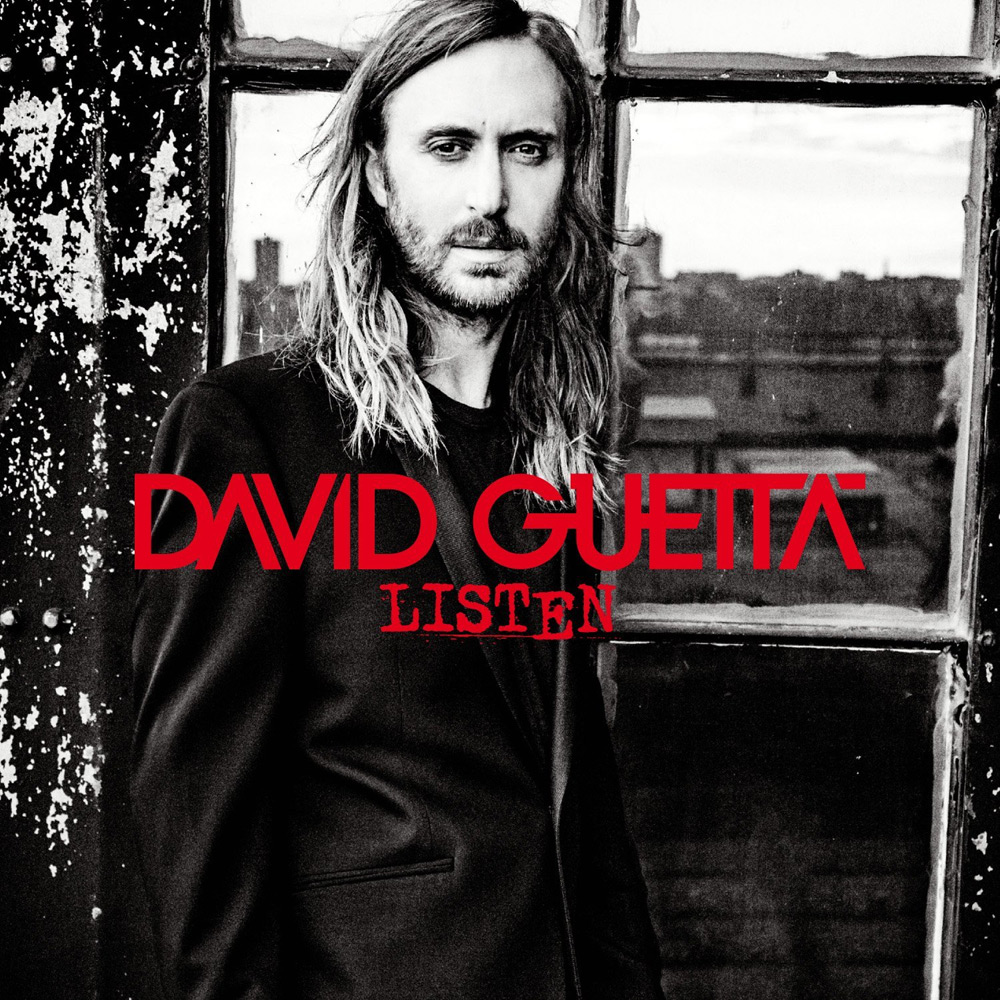 Electronic dance music guru David Guetta is an icon to millions of people. One of the greatest DJs out of France, he rocks the four corners of the world, from London to Ibiza, and Dubai to Miami. He's so in demand that he has actually performed in three countries in one day. But David Guetta has come a long way from being a DJ-turned-producer who only made music on his laptop, especially considering that he did his first professional studio production with will.i.am when they created The Black Eyed Peas' 2009 smash hit "I Gotta Feeling", the most downloaded song of all time. David Guetta has proven to be incredibly skilled at producing songs for the masses. Now he has dropped his sixth album, Listen, with some of pop music's biggest names.
The international collaborators line-up for the new album reads like a list of who's who, including Sia (Australia), Emeli Sandé and Ms. Dynamite (both UK), Nicki Minaj and John Legend (both USA), The Script (Ireland), Nico & Vinz (Norway), and male choral group Ladysmith Black Mambazo (South Africa). Guetta's frequent collaborators make return appearances, and fans will enjoy what Giorgio Tuinfort, Avicii, Afrojack, Nicky Romero, Showtek, and Stadiumx bring to the mix. The all-star list is rounded up with writing credits that include names like Jason Evigan, Alicia Keys, and The-Dream.
The three months that David Guetta spent in the studio allowed him room to reinvent himself as a producer. This album is more organic, he says, with acoustic instruments and classical orchestral arrangements. The opening track, "Dangerous" featuring Sam Martin, has an epic sound with a string section merging with pop edge that is different from anything he's done in the past. "Sun Goes Down" featuring Magic! and Sonny Wilson eases into a Mediterranean-esque lullaby that powers into electronic sweetness within the vulnerability of the lyrics. Meanwhile, "Shot Me Down" featuring Skylar Grey captivates with its melancholy intro vocals that skyrocket into classic David Guetta adrenaline pumping sections in between the verses.
Listen is an album that is more melodic than all of his previous work and will likely be a big hit with fans around the globe, but Guetta admits that he was less confident with this project, sometimes not knowing what to do next because of the different approach to this record. In his opinion, the electronic dance music boom is coming to an end. While he has not parted with the genre, he is willing to experiment with new ideas.

Written by Mai Perkins
Originally from Los Angeles, Mai Perkins is currently living a decade long bona fide love affair with NYC and the music that keeps its spirit moving. Many of her adventures around the globe are documented on her blog: Mai On The Move! www.MaiOnTheMove.com

Author's rating for Listen


Pop Magazine's official rating for Listen


Rating key


MASTERPIECE a must-have


SUPERB for heavy rotation


EXCELLENT a great achievement


VERY GOOD a respectable result


GOOD worth checking out


FAIR an average outcome


WEAK not convincing stuff


BAD an underwhelming effort


VERY BAD quite a waste


FAIL a total failure