Review: Lenny Kravitz – Strut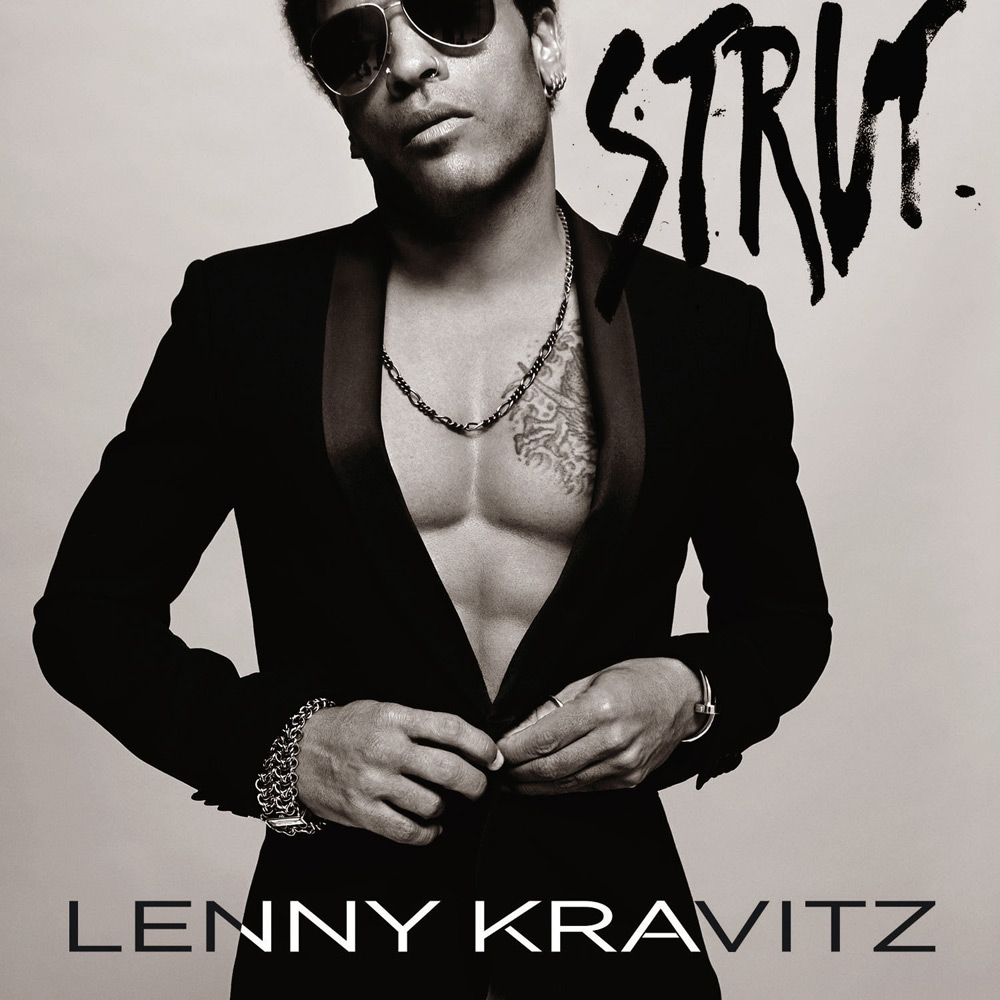 Making a return this week is Lenny Kravitz with his 10th album, "Strut". Or as it could more accurately be deemed, "Slump". Since 1989 the eccentric rock star has provided the world with electric riffs, jamming bass lines and musical originality, with his "Greatest Hits" compilation in 2000 being his top-selling release to date. However, with recent albums being met with criticism, it appears "Strut" might not be the key to his redemption.
Opening with an 80s throwback is second single release, "Sex". With a short, sharp introduction we are launched into a funky loop that is entirely reminiscent of the legendary Prince. There is a definite punch of 80s pop with the lyrics "Got that feeling comin' over me (sex, sex, sex)" but overall, the piece is missing a certain spark and spirit. Adding a burst of life with rocking power chords is "Dirty White Boots" which transports us to memories of Kravitz's brilliant, "Fly Away". Unfortunately, lacking the cosmic air of the former, "Dirty White Boots" adheres to the sexual tones of the new album, with the lyrics explicitly stating "Take your knickers down and give me that treasure". The lyrics, when juxtaposed with the album cover (featuring a scantily clad Kravitz) and cover photo for "Sex" (a shot of Kravitz's crotch) provide the impression that we have entered the territory of selling, with a severe disregard to musical content.
Unfortunately, first single release "The Chamber" gives a similar impression as "Sex". With an uninspiring bass line, a cheesy synthesizing haze and weak lyrical metaphors, such as "You played your game, used me like a pawn / Checkmate, you're done and then you were gone". The title track is at least able to uphold Kravitz's former glory somewhat with its rhythmic groove. "The Pleasure And The Pain" takes the tempo down, with a clean riff and backing vocals adding depth. However, rounding up the album is an electric guitar and saxophone version of "Happy Birthday", which just solidifies the assumption that Kravitz is running low on ideas.
Of course, it cannot be denied that Lenny Kravitz possesses brilliance, having contributed to the historical musical archives with some unforgettable singles. "Strut", however, is an inadequate portrayal of his talents. The good news is that the undertones of the old Kravitz are still identifiable and he did say "It Ain't Over 'Til It's Over". So hopefully it's not over yet.

Written by Sophie Neale
Originally from Wales, Sophie Neale has been living the dream for the last four years in the wonderland that is Berlin, watching a city so recently divided grow with love, culture and musical expression.

Author's rating for Strut


Pop Magazine's official rating for Strut


Rating key


MASTERPIECE a must-have


SUPERB for heavy rotation


EXCELLENT a great achievement


VERY GOOD a respectable result


GOOD worth checking out


FAIR an average outcome


WEAK not convincing stuff


BAD an underwhelming effort


VERY BAD quite a waste


FAIL a total failure