Review: Y'Akoto – Moody Blues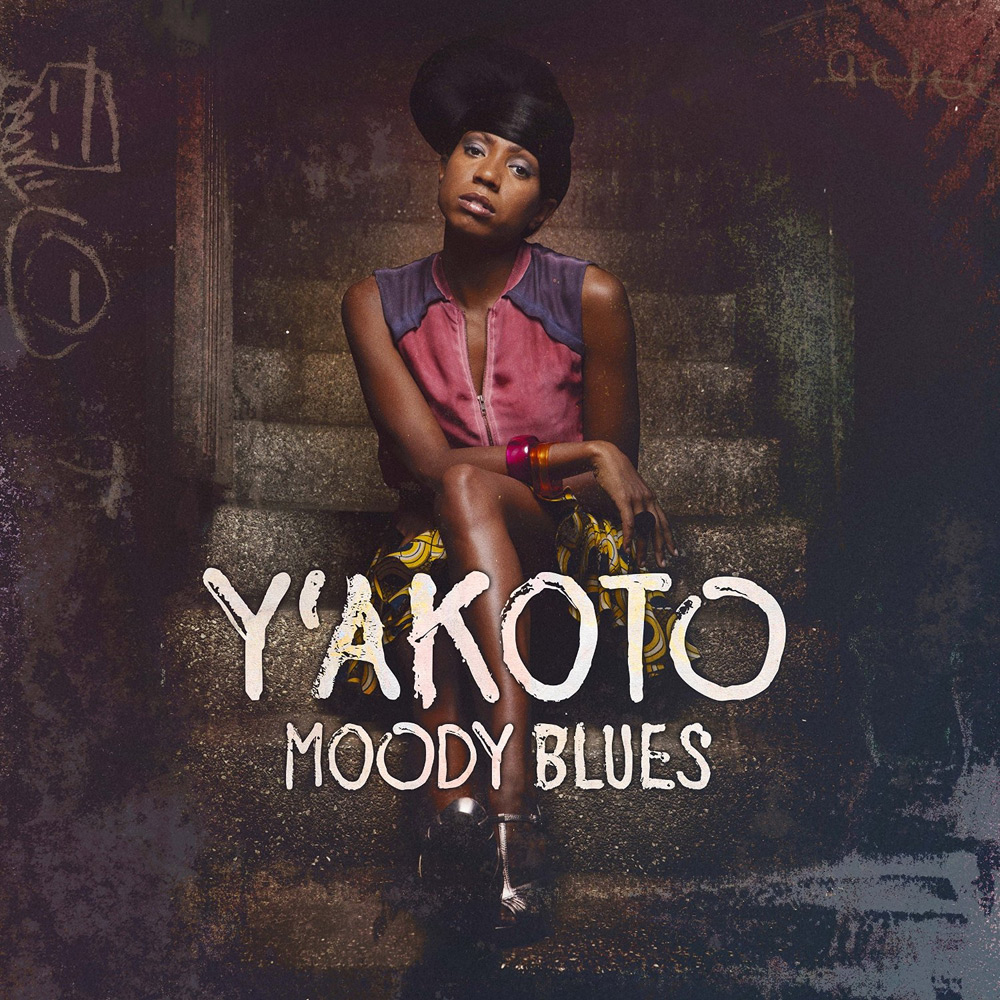 Looking for the simplicity in music, Y'Akoto has released her second album Moody Blues as a follow-up to her 2012 debut, Babyblues. She is an old-fashioned girl by self-definition who sticks to what works for her. What she sees and feels, she speaks about in her lyrics. And there is, by no means, any pressure to find a new way to be innovative as an artist, recalling in past interviews that she "just wants to do honest music". Laid-back, the German-Ghanaian artist who resides in Paris does not want popularity by force, but seeks to create music that will place her on stages throughout the African and European continents and provides opportunities to tour internationally. She has said, however, that she sings about things that are less African and more human, topics that concern all of humanity. There are general problems in society, politics, and the systems that fail, she's mentioned, which make for universally relatable lyrics. At the same time, her simple, old-school yet completely current vibe seasoned with West African flourish, American soul and British rock in many ways represent innovation as an artist.
While many comparisons have been made between the young artist and icons like Nina Simone and Billie Holiday, she seems more in line with many of the contemporary artists who have been equally influenced by those masters. Amy Winehouse, Macy Gray and Janelle Monae come to mind when listening to songs like "Perfect Timing", "Groovy Man" and "Save You" which illustrate groovy production with full scale of sound and character. Songs like "I Will Go Down" and "Carry This" give the sense that Y'Akoto has been studying the less mentioned jazz-soul vocalists Nancy Wilson or Ernestine Anderson, the latter track borrowing guitar riffs from Bill Wither's "Grandma's Hands". One highlight of the album in terms of songwriting and production is "Don't Call". On this tune unfolds the realism of unrequited love and the less than sugar-coated truths that one girlfriend would give another in reference to the business of getting over someone who doesn't want you, and therefore getting on with life. The song is so hip that it's included twice on the album with an alternate acoustic version.
Y'Akoto's African roots are certainly threaded throughout the album as well. "Off The Boat" is a musical requiem that digs deep into the psyche of ancestors who endured the Transatlantic Slave Trade, otherwise known as the Middle Passage from West Africa, but will never return home. On the other end of the spectrum, "Tobo Darling" is more of an airy, lighthearted highlife influenced track that ends with the sounds of village living. Then there are songs with a soul-folk resonance like the tracks "Come Down To The River" or "Mother And Son" where vocals are harmonized and emotional depth is layered. The only thing really missing of the English language album is a song or two in her German tongue, but perhaps the inspiration has yet to hit. While Y'Akoto sees herself as a simple girl who only has so much to offer artistically, what she does create works for her and in a lot of ways, what more can you ask for of an artist?

Written by Mai Perkins
Originally from Los Angeles, Mai Perkins is currently living a decade long bona fide love affair with NYC and the music that keeps its spirit moving. Many of her adventures around the globe are documented on her blog: Mai On The Move! www.MaiOnTheMove.com

Author's rating for Moody Blues


Pop Magazine's official rating for Moody Blues


Rating key


MASTERPIECE a must-have


SUPERB for heavy rotation


EXCELLENT a great achievement


VERY GOOD a respectable result


GOOD worth checking out


FAIR an average outcome


WEAK not convincing stuff


BAD an underwhelming effort


VERY BAD quite a waste


FAIL a total failure