Review: Marsha Ambrosius – Friends & Lovers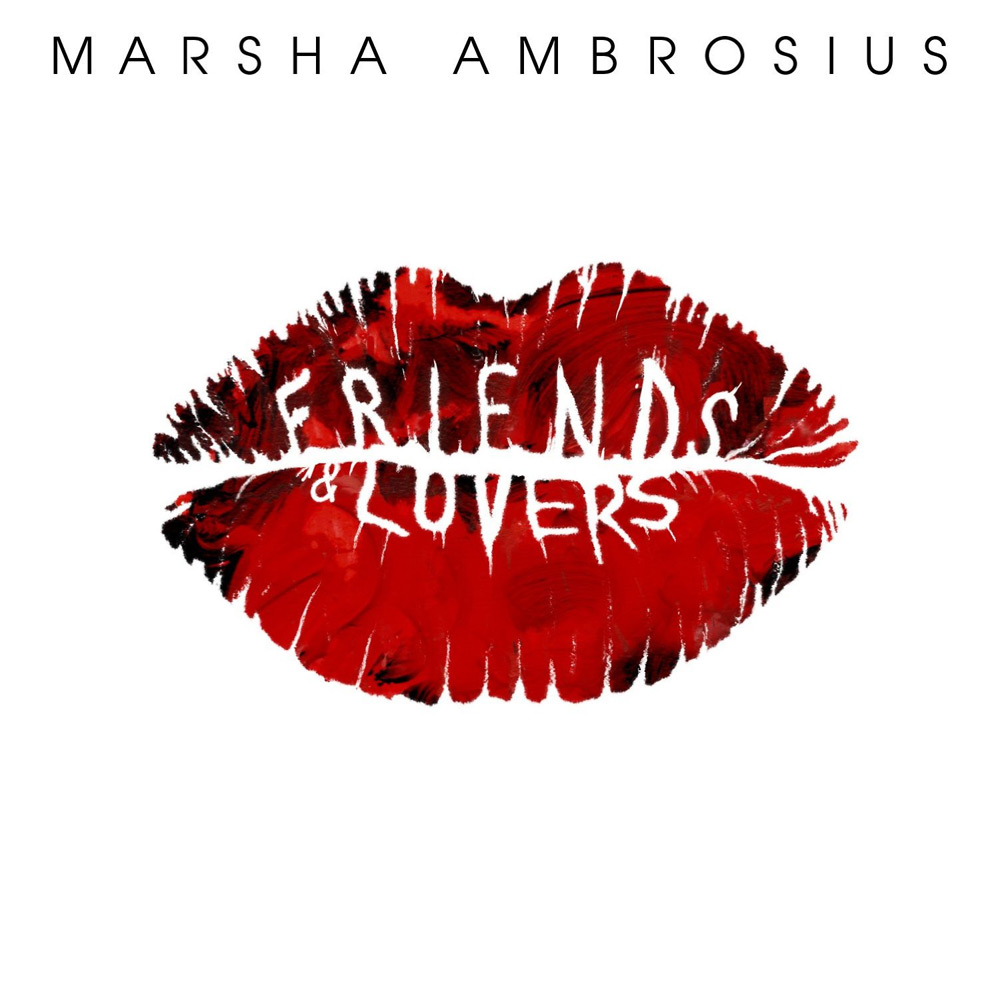 Coming out with her second album, Marsha Ambrosius releases Friends & Lovers three years after her first solo LP Late Nights & Early Mornings. The British singer and songwriter and former member of Floetry illustrates the world of emotional merry-go-round relationship navigation that comes with friends who become lovers. The lead single, "Stronger", a cover of Sade's 1988 hit song "Love Is Stronger Than Pride", mashes up Marsha Ambrosius' chill R&B style with a verse from gangsta rap guru turned billionaire businessman, Dr. Dre. This is the first time I've noticed Dr. Dre lace a verse on a legitimate love song and he waxes poetic on the age old friends-with-benefits turned ride-or-die romance narrative. The mashup remake takes you by surprise by sampling Jeru The Damaja's 1993 banger "Come Clean", and puts you in a space of Method Man's and Mary J. Blige's 90s collaboration. Marsha Ambrosius also samples Minnie Riperton's "Loving You" on the song "La La La La La" but stops short of delivering the definitive sweet spot: Minnie's timeless falsetto. Listening to the song, it leaves you either wanting to hear Ambrosius attempt the iconic high note, or be thankful that she chooses to stay in her lane throughout the song.
Friends & Lovers talks a lot about sex and seduction on the part of the vocalist and her lover. "So Good" is all about strong sexual attraction and "Night Time" pensively embodies the inner thoughts one has late in the midnight hour regarding a lover. "69" is a track that takes the most recognizable line from Luke's "I Wanna Rock" in a refrain that represents getting down to the nitty gritty in the bedroom and "Shoes" is regret with a capital "R" of the whole booty call experience.
The "Kiss & Fuck" interlude, with vocals and guitar, feels like a Mediterranean breeze poured into a champagne flute at twilight. Yet, while all relationships can't simply be grounded in sexual gratification, "You & I", "Cupid (Shot Me Straight Through My Heart)" and "Love" represent the balance of substantive dynamics when laying a foundation for a relationship, even with a friend. "Spend All My Time" featuring the legendary Charlie Wilson, formerly of The Gap Band, expresses moments of filling the void in one's heart with the companionship found in a genuine love affair. The album ends with the quintessential shout out to her hometown with "Streets of London" which she symbolizes in a "New York, New York" sort of way, noting that on the rainy streets of London only the strong survive but you can definitely make it on your own with the right hustle. Given that Ms. Ambrosius resides in the US these days, the ode to London pleasantly shows where her heart is.

Written by Mai Perkins
Originally from Los Angeles, Mai Perkins is currently living a decade long bona fide love affair with NYC and the music that keeps its spirit moving. Many of her adventures around the globe are documented on her blog: Mai On The Move! www.MaiOnTheMove.com

Author's rating for Friends & Lovers


Pop Magazine's official rating for Friends & Lovers


Rating key


MASTERPIECE a must-have


SUPERB for heavy rotation


EXCELLENT a great achievement


VERY GOOD a respectable result


GOOD worth checking out


FAIR an average outcome


WEAK not convincing stuff


BAD an underwhelming effort


VERY BAD quite a waste


FAIL a total failure