Review: Leela James – Fall For You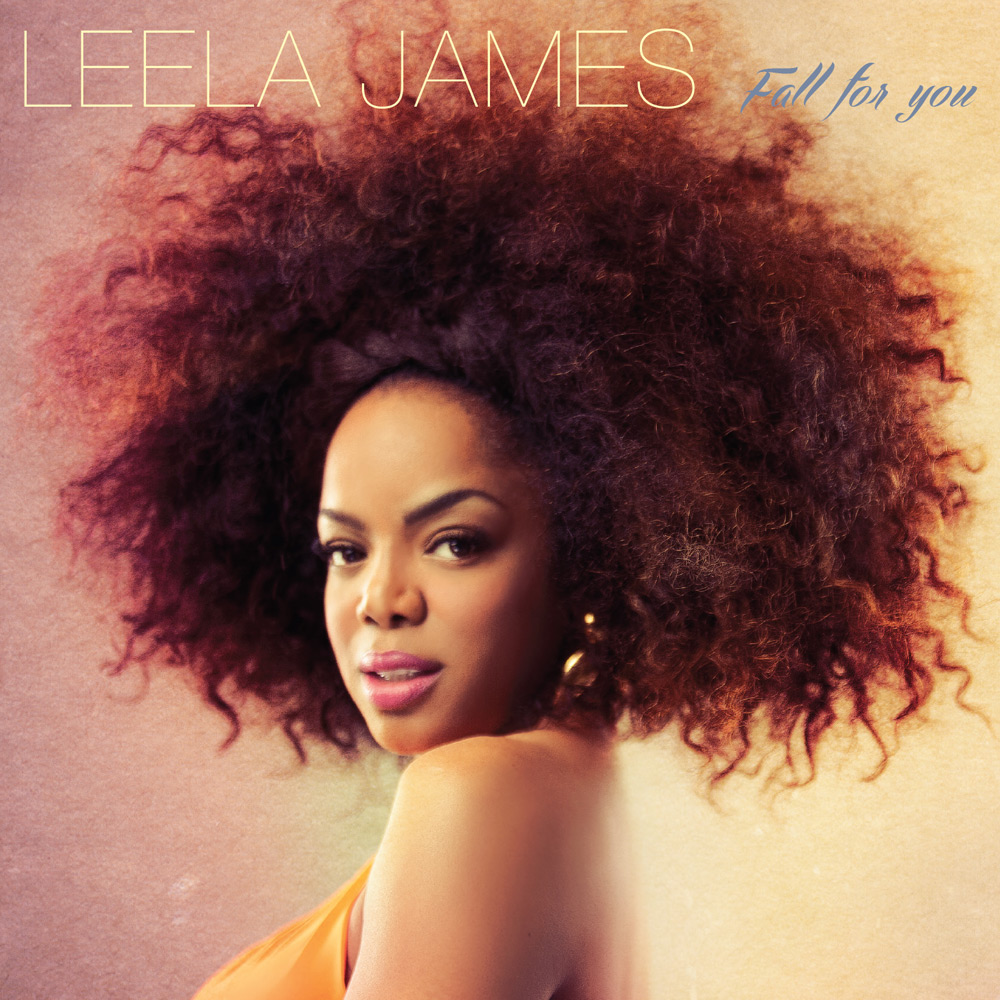 If for everything there is a season, as the ecclesiastical scripture dictates, then this is officially Leela James' season. As the story goes, everything that James has done in her life and career up to this point has prepared her for the release of this latest album, Fall For You. Taking it back to the days when albums had ten solid tracks, James' fifth record delivers a complete R&B listening experience worthy of pressing repeat and just letting it ride. The rhythm and blues that characterizes her trademark power-soul vocals remains present and accounted for, but the project showcases a maturity in James' range of delivery that really works in her favor. We all recognize her ability to out-sing the best of them and likely blow the roof off of any recording studio, no microphones needed. But, what stands out, is how smooth and low-key controlled her vocal strategy is from song to song, especially knowing how easy it is for Leela James to go "old school church" with it and sing with all of her might. There is a tender balance to appreciate with knowing what she can do versus what she chooses to do on these original songs of hers. With contributions from writers Rex Rideout and Francci Richards, and producers Tim Kelley, Joe Ryan III, Shannon Sanders and Drew Ramsey, the LP hit stores in time for her debut on the reality series R&B Divas: LA, giving all her fans a lot to look forward to while she's in the spotlight.
One of the best things about the album is that the songs project the same vibe that you once got while listening to R&B in the early and mid '90s. A personal favorite decade of music, I recognize that Leela James and so many others of us grew up at a time when we jammed to groups like Groove Theory and Zhane, or grooved to Mary J. Blige, Faith Evans and Toni Braxton. These artists created songs that remain staples of today's canon of R&B in the same way that Leela James has always set out to do in her own music. This is clear in songs like Give It, Do Me Right, and Set Me Free which make you think back to favorite singles of an era passed. Leela James goes even further into the throwback column on Everything, serving a tamed rawness fit for Shirley Murdock or Stephanie Mills without trying too hard to do so. Who's Gonna Love You More, So Good and Save Me, however, feel very current but not in an overproduced way. The title track Fall For You showcases James as a poignant crooner, while Save Me (featuring Joe Ryan) highlights more of her sultry side. I would call the duet with Anthony Hamilton a highlight, if it weren't for the fact that this whole album is a great listen, but Say That is a welcomed collaboration of these two soul stars who have worked on other projects together and remain friends and supporters of each other's music. I've long considered Leela James' grittiness to be the female equivalent of Anthony Hamilton's, and to listen to them together makes everything right in the world of R&B. The songstress diva has gone on record about taking her music to the next level, and with Fall For You she is taking charge for that ascension.

Written by Mai Perkins
Originally from Los Angeles, Mai Perkins is currently living a decade long bona fide love affair with NYC and the music that keeps its spirit moving. Many of her adventures around the globe are documented on her blog: Mai On The Move! www.MaiOnTheMove.com

Author's rating for Fall For You


Pop Magazine's official rating for Fall For You


Rating key


MASTERPIECE a must-have


SUPERB for heavy rotation


EXCELLENT a great achievement


VERY GOOD a respectable result


GOOD worth checking out


FAIR an average outcome


WEAK not convincing stuff


BAD an underwhelming effort


VERY BAD quite a waste


FAIL a total failure