Review: Joe – Bridges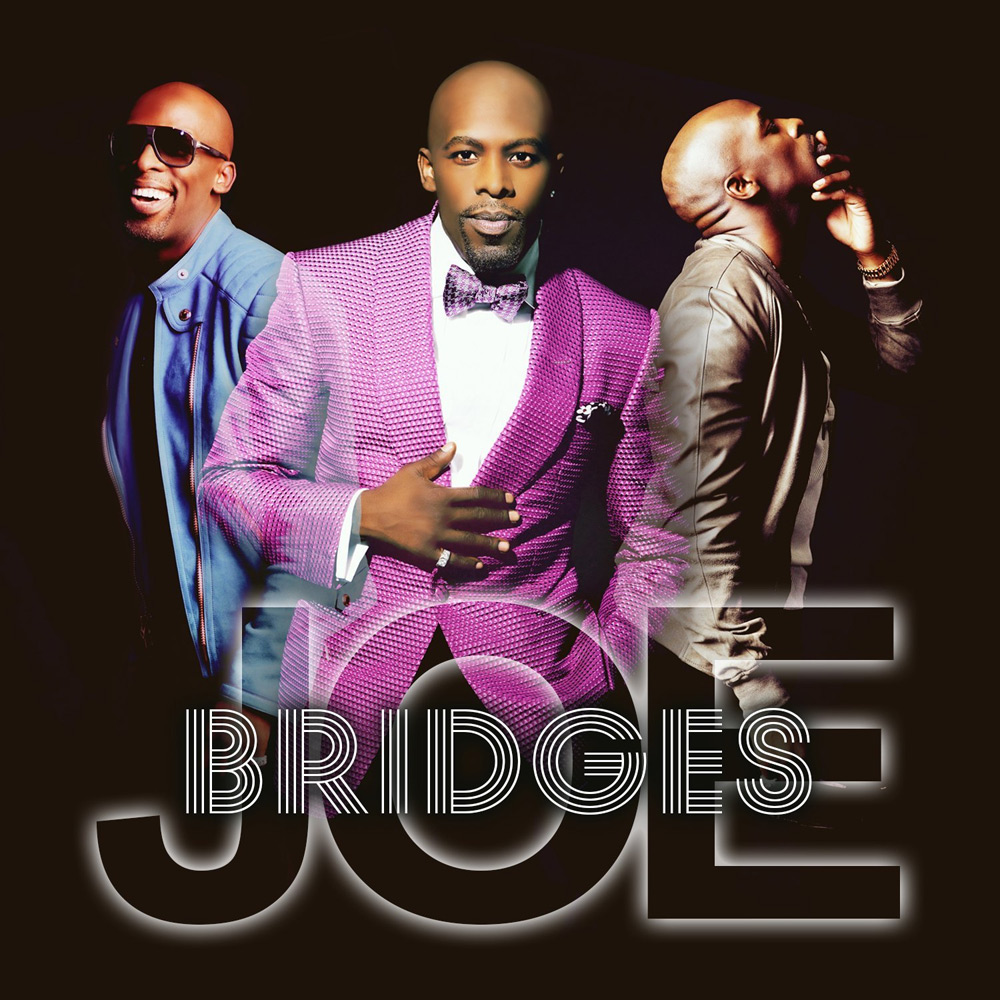 Joe's new album, Bridges, is as smooth as a glass of chilled moscato, in a manner of speaking. The R&B veteran singer and songwriter is true to his soulful roots with his eleventh studio release of ballads and up-tempo tunes. Many songs have a throwback feel to them, bringing artists like The Spinners to mind as you sit back and sip what he's offering. Since his most successful album, My Name Is Joe with the lead single 'I Wanna Know', Joe has maintained a few hits while collaborating with artists and producers like R. Kelly, Mariah Carey and Kelly Price. With each album, fans get a chance to enjoy the classy artist in concert where he gives great performances bringing songs to life backed by live band. Like each of his albums, Bridges offers a collection of real life scenarios through music which listeners will be sure to identify with.
Starting the album off with 'Future Teller', which has a fun stepper's bounce to it, Joe steps up to the mic wooing a lovely lady with whom he hopes to spend eternity, a sincere hope for so many people especially at the starting point of a relationship. A few songs later, 'Do A Little Dance' shows the progress of this relationship within a serenade snapshot of the intimate exchange between lovers wanting to explore one another. 'If You Lose Her' is one of the many songs with a throwback feel created with the fullness of early 1990s bass and guitar which complements its admonishing tone. Love and war, broken hearts and all other things that come with the territory are explored midway through the album where a smooth duet with Kelly Rowland, 'Love & Sex Pt. 2', follows up on 2013's 'Love & Sex' with Fantasia. 'First Lady' and 'Take It To The House' are radio friendly party cuts, but not more than 'Mary Jane (Remix)' featuring 50 Cent, which samples the Rick James classic and has the same feel good flavor. 'Bridges', the title track on the album, is a slow dance of rationale against burning bridges during a love affair at the crossroads of commitment. 'Love Sex Hollywood' has a funky Prince-inspired air while 'Love Undefeated' ends the album on a compelling note of positive community building. Joe sings 'let's be our brother's keeper… gotta fight to save our children, and our generation', and at the end of the day, positive relations will always lead to a more certain future for the community at large. So here's to love undefeated!

Written by Mai Perkins
Originally from Los Angeles, Mai Perkins is currently living a decade long bona fide love affair with NYC and the music that keeps its spirit moving. Many of her adventures around the globe are documented on her blog: Mai On The Move! www.MaiOnTheMove.com

Author's rating for Bridges


Pop Magazine's official rating for Bridges


Rating key


MASTERPIECE a must-have


SUPERB for heavy rotation


EXCELLENT a great achievement


VERY GOOD a respectable result


GOOD worth checking out


FAIR an average outcome


WEAK not convincing stuff


BAD an underwhelming effort


VERY BAD quite a waste


FAIL a total failure