Review: Selwyn Birchwood – Don't Call No Ambulance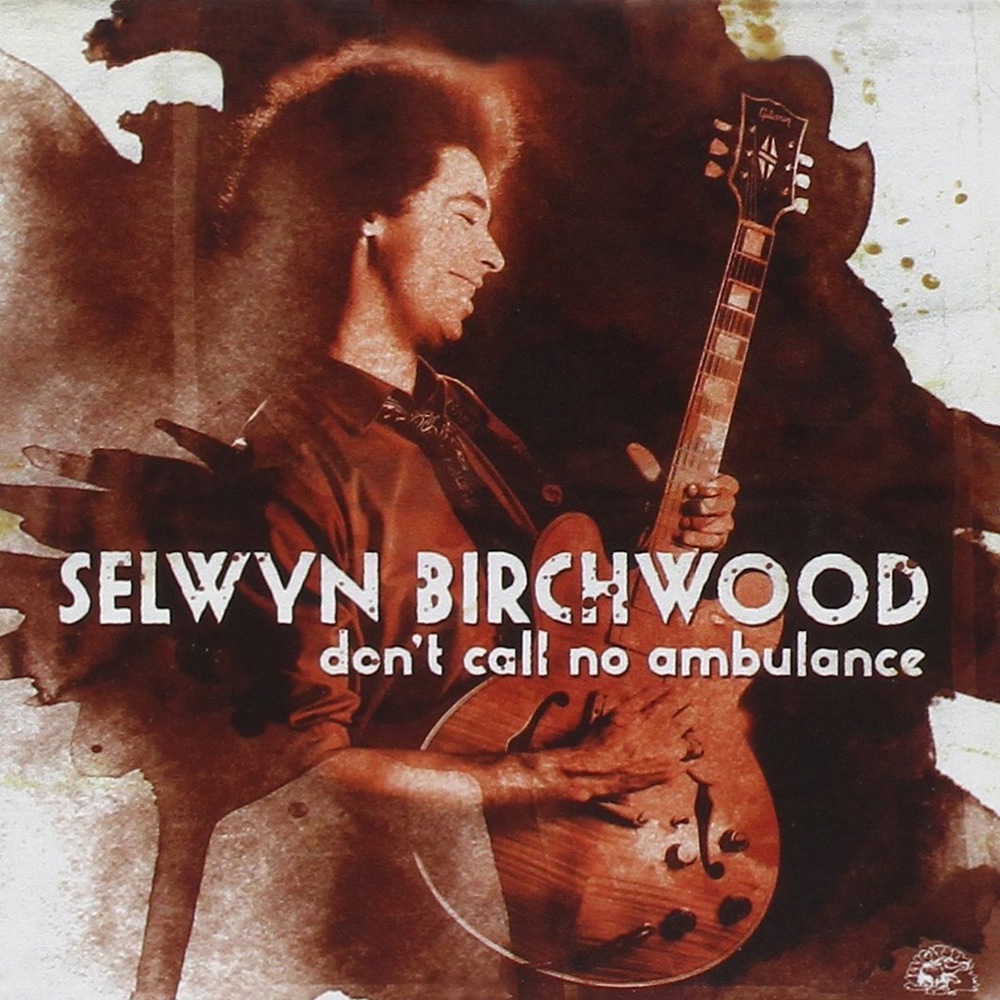 Selwyn Birchwood is his name, and he was born to play the blues. Although it wasn't until his early teenage years that he would formally tap into his gifted ability as a guitarist, and later the electric lap steel guitar, he encompasses an old soul that embodies bluesy grit and hardcore soul. Standing heads and shoulders above the average, his baby face is haloed by a dandelion of an afro with a smile that accompanies his homegrown Florida charm. Birchwood's new album is entitled Don't Call No Ambulance and has been released on the tailwind of a great year for the guitarist and vocalist. Winning the top honor of King Guitarist at the 2013 International Blues Challenge, The Selwyn Birchwood Band has held down a full touring schedule showcasing their high octane sound at music festivals across the US. Birchwood has spent many years cultivating his delivery as a storyteller through the art of electric guitar, often compared to the likes of his idol, Buddy Guy. He credits influences of his sound to artists like 'The Three Kings' (Freddie, Albert and B.B.), as well as Muddy Waters and Lightnin' Hopkins, though it was discovering the works of Jimmy Hendrix as a young musician that really steered him in the direction of these Blues legends.
The title track of Don't Call No Ambulance really moves. The momentum with which he and the band plays create an urgency that mimics a phrase in the chorus, 'Don't you call no ambulance, I'll find my own ride home'. Walking In The Lion's Den has a slower pace that is reminiscent of the classic Pink Panther theme song, while at the same time provides the space for Birchwood's vocals to create a great vintage quality. The River Turned Red serves serious honky­-tonk sensibilities that festival-goers will be sure to jump up and cut a two-step on, while Love Me Again is a slow dance anthem with lyrics of vulnerability and the humility it takes to rekindle an ended love affair. Brown Paper Bag, a nine minute slow drag that starts off with – and is maintained by – a solo that is both modern and authentically old-school, but in a way that keeps you focused on the 28-year-old's sheer skill. Of course, when his voice pours over the cut, you get the feeling that whatever is at the bottom of the brown paper bag has had the greatest impact on his emotionally rich and husky sound.
Queen of Hearts characterizes the singer as a joker being stringed along by a lover unconcerned with his propensity for desire and commitment. Falling From The Sky has a mid-tempo range with a duet between his vocals and the featured baritone saxophone adding characteristics that complement the album in its entirety. The record ends with Hoodoo Stew, a swampy Delta good time of talking alligators in mystical woods told on the thirteenth day of the month, a very auspicious day for the storyteller with the electric lap steel precision. Don't Call No Ambulance is a fun album that grows on you with an edgy energy that holds its own, and it's likely that we'll hear more of Birchwood's blues for years to come.

Written by Mai Perkins
Originally from Los Angeles, Mai Perkins is currently living a decade long bona fide love affair with NYC and the music that keeps its spirit moving. Many of her adventures around the globe are documented on her blog: Mai On The Move! www.MaiOnTheMove.com

Author's rating for Don't Call No Ambulance


Pop Magazine's official rating for Don't Call No Ambulance


Rating key


MASTERPIECE a must-have


SUPERB for heavy rotation


EXCELLENT a great achievement


VERY GOOD a respectable result


GOOD worth checking out


FAIR an average outcome


WEAK not convincing stuff


BAD an underwhelming effort


VERY BAD quite a waste


FAIL a total failure