Review: Blitz The Ambassador – Afropolitan Dreams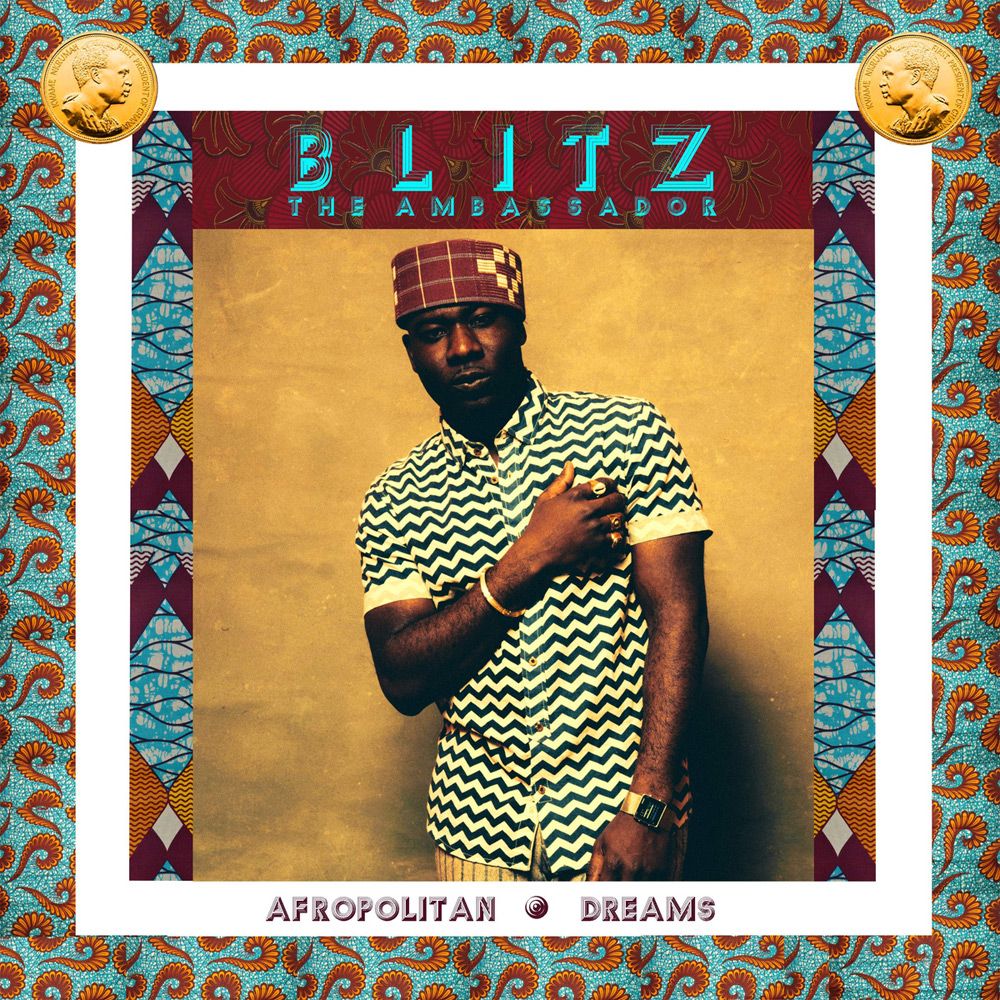 With the release of his third studio album, Afropolitan Dreams, Blitz The Ambassador formally launches brand 'Afropolitan' in a symbolic way. Like any great trademark, brand Afropolitan is built to embody identity, untold immigrant narratives, catalogues of global artistic, social and political experiences, ranges of emotions, new paradigms in the way of Africanism. Brand Afropolitan is multinational. Sophisticated. Pluralistic. Urban. Village. Nomadic. Voyage. Challenge. Risk. Sacrifice. Disappointment. Realization. Triumph. The future.
The twelve tracks of Afropolitan Dreams set the stage for a physical journey that is taken through each narrated story on the album. By now, it's clear that Blitz is following the tradition of the griot, making honorable his responsibility of being a historian, storyteller, singer, poet and musician. He successfully delivers a record that listeners can play from beginning to end, if not on repeat, fully engrossed in the overarching story being told. More than an auditory experience, Blitz makes you grab your passport and come along on a world tour with him from New York City to the other side of the globe. From the first track you're riding on subway trains and hopping on and off of jets, getting glimpses of heartfelt phone calls to family members inside of departure and arrival airport terminals. You relate to voicemails about bounced rent checks and calls from collection agencies. You get to be a fly on the wall of a whirlwind, multi-city, multi-country romance. He lets you understand the struggle and sacrifice that comes along with following a dream being fulfilled on the grand stage of life, and the satisfaction that comes with having the audacity to go for the success.
You might be jetlagged by the last track, but the hour long journey of listening will have been worth it. Featured co-navigators rounding out this tour of Afropolitan Dreams include award winning artists representing Benin, Nigeria, Germany, Kenya, Mali, Morocco, Brazil, the US and of course, Ghana. But, make no mistake about it, this is really a gold standard hip-hop album. In between poignant narratives and cultural soundscapes are party anthems laced with proof of Blitz's sharpened lyrical capacity. You're going to lean back and bob your head to classic funk samples and familiar West African drum rhythms because you won't be able to help it. And by the last track you will embrace the universalness of Afropolitan Dreams and the conviction with which it encourages the telling of Blitz The Ambassador's story in relation to and along with your own.

Written by Mai Perkins
Originally from Los Angeles, Mai Perkins is currently living a decade long bona fide love affair with NYC and the music that keeps its spirit moving. Many of her adventures around the globe are documented on her blog: Mai On The Move! www.MaiOnTheMove.com

Author's rating for Afropolitan Dreams


Pop Magazine's official rating for Afropolitan Dreams


Rating key


MASTERPIECE a must-have


SUPERB for heavy rotation


EXCELLENT a great achievement


VERY GOOD a respectable result


GOOD worth checking out


FAIR an average outcome


WEAK not convincing stuff


BAD an underwhelming effort


VERY BAD quite a waste


FAIL a total failure